Newcastle United signings – These claims are laughable
Newcastle United signings to arrive in January 2024.
You will have seen the stories.
Countless Newcastle United signings claimed to have been agreed, or in the process of now being agreed, to arrive in the next transfer window.
There are many similarities to these reports of Newcastle United signings, recurring themes.
For starters, the headline never names who the new signing is. Always a give away sign.
So basically you have to click in to see exactly who Newcastle have 'agreed' to sign.
Almost as though the various media are doing it this way just so you have to click in, as though just maybe there isn't a concrete story there, that nobody has actually signed for Newcastle, agreed to sign for NUFC, or even any contact made whatsoever…
If any media do have a proper exclusive on Newcastle United signings, then why wouldn't they be shouting it from the rooftops, naming the signing in the headline AND then when you click in you get the full story with facts, of how NUFC have signed this new player?
Of course we know why this isn't the case…
All of these dodgy media are naming one or more new Newcastle United signings every single day.
We all know it is nonsense but the various desperate media simply rely on our curiosity to find out exactly who they are making a story up about this time. Or as is so common these days, simply copying what another media source has made up and repeating it but with a few words swapped around.
So how do I / we know that these current Newcastle United signings stories are nonsense?
Well, due to what the various journalists, newspapers and so on have claimed before and more than 99% of the time have been proved to have zero truth in their claims, how are you supposed to guess the ones that make up less than 1% of their reports that prove correct?
There are a very small number of credible media sources and you judge them as you find them, these are the ones who are regularly found to have been on the money, who have had proper scoops and inside info, or at least getting the info first.
Not surprisingly, these aren't the same ones who are claiming every single day that Newcastle United signings have been agreed. The same stories days after day BUT with the names changed.
There is another very obvious reason (reasons) why these claims of Newcastle United signings already agreed are nonsense.
We all know that as well as Sandro Tonali's ban for the rest of the season, Newcastle United have an unprecedented injury list.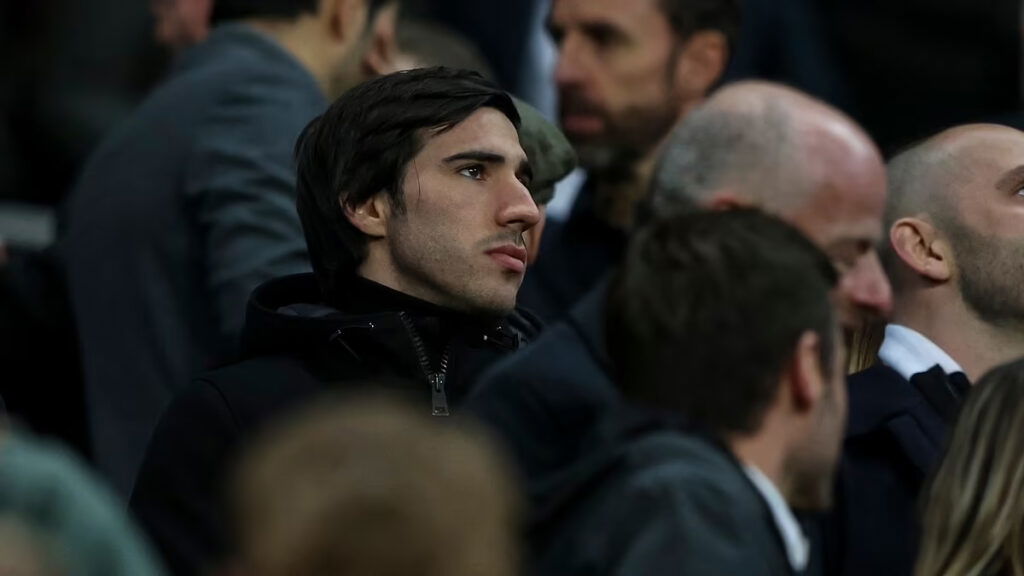 As things currently stand, there are doubts (or we know for certain) on whether the following 10 Newcastle players will be available for the Chelsea match in ten days time – Almiron, Barnes, Isak, Murphy, Anderson, Manquillo, Botman, Wilson, Burn, Targett.
However, what do we know for sure will be the situation when we get to January 2024?
Well, that's the point isn't it.
Eddie Howe and the rest of the Newcastle United hierarchy are in the same position, the only difference is that they will have all the expensive high end medical opinion, as to what is the most likely to happen with each of these ten.
That is still very different though to knowing for sure, I make it 11 weeks now until the January 2024 window will close, so to claim that numerous Newcastle United signings are now getting agreed (or have already been agreed), is laughable.
I am most definitely not saying that it is impossible that any Newcastle United signings will arrive in January 2024, quite the opposite in fact, I am simply stating (what I think is) the obvious, that decisions will be made much closer to the time.
Indeed, we may not see major action taken until towards the very end of that January 2024 window, getting on for 11 weeks time. As so much will depend on which players are / aren't available then, NOT now.
Everybody seemingly accepts that FFP limitations in particular make a high spend in January 2024 very difficult, yet that then doesn't prevent so many of the same people then also believing that countless very expensive Newcastle United signings have already been agreed, or are in the process now of being signed off.
The club have repeatedly stated in the past that their preferred choice is NOT to spend big in any January window, though there may be notable exceptions based on various factors, such as a player becoming available who they didn't expect to, as was the case with Anthony Gordon at the start of this year. Or possibly a club agreeing to a lower valuation than previously was the case, which was also a factor in the Gordon transaction. Plus of course, maybe the biggest factor in changing minds on January business, is if you have a team / squad that has found itself severely weakened due to players missing long-term, for whatever reasons, usually injury.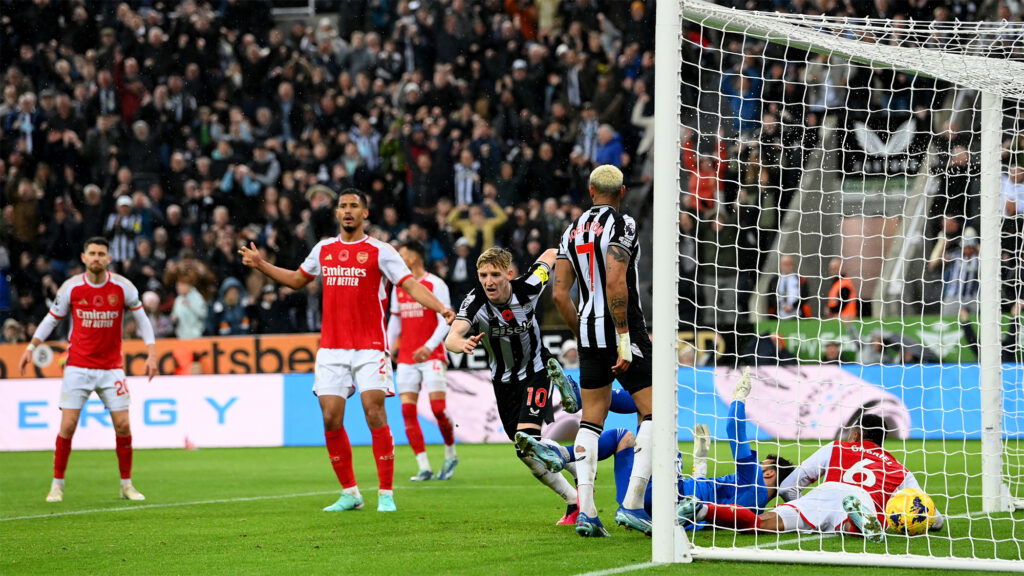 I think ideally, Newcastle United didn't want to spend anything in January 2024, unless a target unexpectedly became available and/or at an attractive price.
They may well though end up now spending in this next window BUT it will depend on their needs at that time. Pus, the reality is that any significant money that does get spent in January 2024 will be cash that was earmarked to be spent in the summer 2024 window.
It is crazy to believe some of these dodgy claims of massive transfer fees agreed for various players already.
For example, if both Isak and Wilson are fully fit and available when we get to January 2024, it is crazy to think the club would then be spending £50m, £60m, £70m or whatever, on another striker. As has been claimed by the media to be actually getting agreed now! Never mind waiting until a couple of months time.
The same in wide positions, it has been simply cruel to have all of Barnes, Murphy, Anderson and Almiron injured at the same time, that situation in the wide positions then exasperated further by Gordon having to play up front as both strikers ruled out as well!
As I said earlier, this has been unprecedented, ending up with 12 unavailable players once Almiron was forced off at Bournemouth.
The cruel set of circumstances also summed up by Newcastle's first and second choice left-backs getting injured within a few days of each other AND both due to freak accidents for Targett and Burn.
Again, with both of these left-backs it has been reported that it is likely to be up to around three months before one or both are back. If indeed they are both set to be back by late January at the latest, why would Newcastle be panicking to agree now a big money deal on another left-back?
Whilst we know for sure Sandro Tonali won't play again this season, some of the claims are ridiculous on how Newcastle will react to that in January. Why would they spend serious money on a new central midfielder, when knowing that Tonali will return next season? As for bringing in a top quality replacement on loan ONLY for the rest of the season, with no obligation to buy, where are these players and if they exist, why would another top club be doing Newcastle a favour with a short-term loan?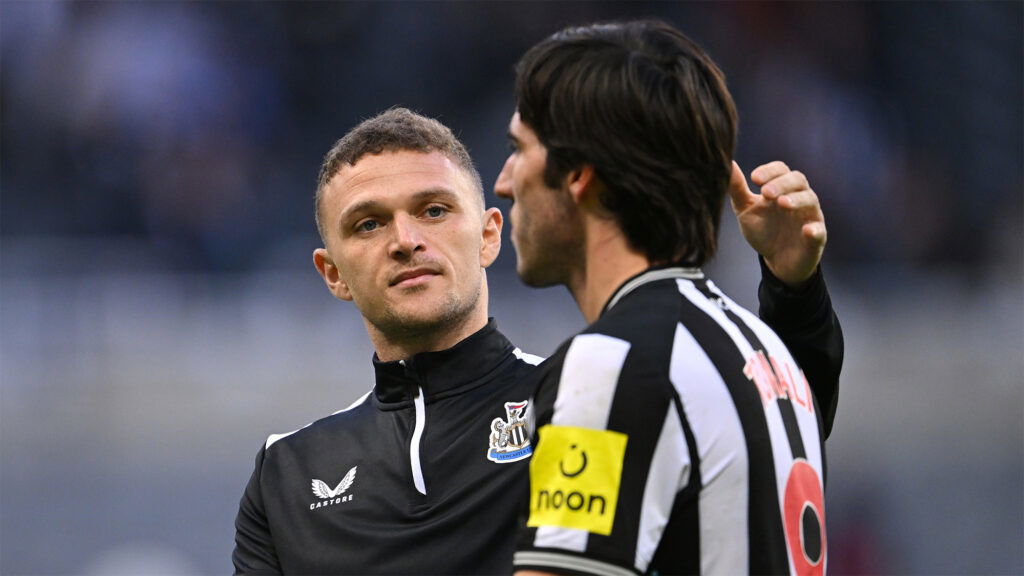 I think the spending, or not, of big money in January 2024, also depends massively on another factor.
By the time we get to 2024, you could have Newcastle United through to the last 16 of the Champions League, into the semi-finals of the Carabao Cup and in a position where they are contenders for the Premier League title.
You could also have by the end of the first week in January 2024, Newcastle United out of both FA Cup and Carabao Cup, out of the Champions League and no Europa League either, plus mid-table or worse in the Premier League.
By the time we get to the end of that first week in January 2024, Newcastle United will have played 12 more matches crammed into a six weeks period starting with Chelsea at home in 10 days time.
I think any potential investment in the squad will massively depend on what the situation is for Newcastle United in terms of where they stand across the three domestic competitions and Europe.
If loads to play for in the rest of the season then there could be major moves, if pretty much nothing left to play for then why would anybody expect serious Newcastle United signings to be made in this next window?
I have absolute no doubt that players are being watched by Newcastle United, that countless conversations are taking place with other clubs and agents and players (via their representatives / agents), that potential Newcastle United signings are being talked about within St James' Park. However, that is just normal day to day activity, Newcastle now have a massive and ever growing recruitment set-up that operates across all areas, from signing young talent for many years in the future, right through to possible senior signings for the here and now.
That is their job! What else would the recruitment team be doing but talking about and looking at potential signings?
So, take a deep breath when you next see a headline 'announcing' the latest Newcastle United signings.
They (signings) may well be happening in January 2024 BUT nobody outside the club has a clue as to exactly what will, or won't, happen for sure.