Naive no squad Newcastle United were always going to fail – The Champions League reality…
The Champions League was always going to prove too much for Newcastle United.
Not my words or thoughts but those of countless journalists, pundits, whoever, before a ball was even kicked this season.
Of course, after the double defeat to Borussia Dortmund these past couple of weeks, countless numbers of these 'experts' have now been preening themselves, saying I told you so.
The perceived wisdom was that Newcastle United would be too naive for the Champions League, it takes years to adapt.
Eddie Howe hadn't even been to watch a Champions League match in person before this season, how could you expect him to instantly step up to this level?
As for the squad, Newcastle United would need far more seasons / windows to properly build up the necessary numbers and quality.
Once again, this is not me speaking, instead the 'experts' giving us the benefit of their… expertise.
As I also say, these two defeats to Borussia Dortmund put forward as overwhelming evidence that Newcastle United were always going to fall short in the Champions League.
There is one small problem though with the above.
It is total nonsense, with little or no 'facts' to back it up.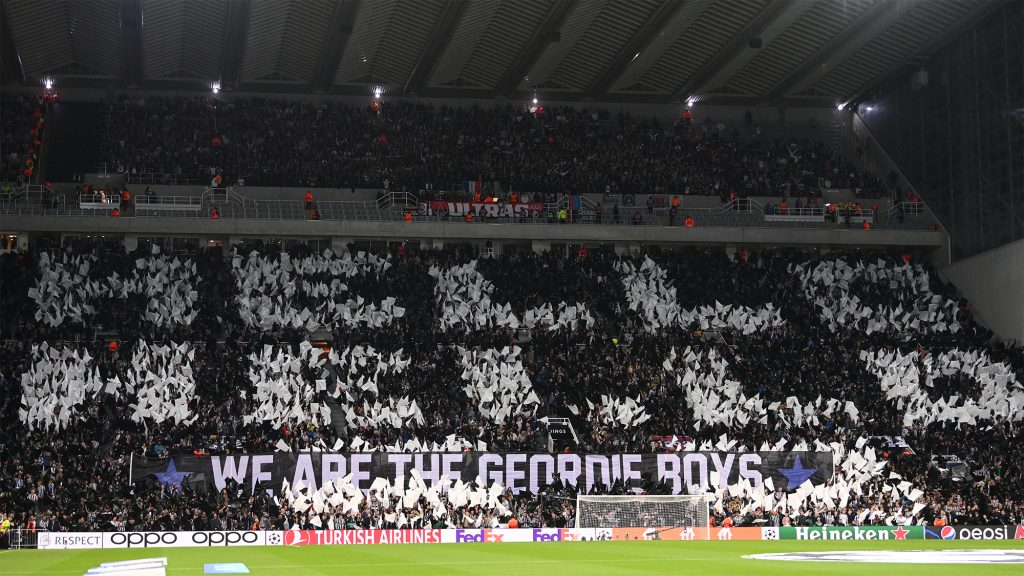 So many paid 'experts' make out the Champions League to be something extraordinary, such a mountain to climb. However, the reality is very different, especially when it comes to Premier League clubs.
The financial power of the Premier League is such, thanks largely to the huge UK and overseas TV deals, that compared to England, every other country's domestic situation is a million miles behind. So much so that, whoever has the very lowest revenue in the Premier League this season, will have only a minimal number of clubs in any other European country who will bring in more cash.
For example, despite 11,000 crowds, you see say Bournemouth going to Italy, Holland, France or wherever, taking away players because they can offer PL football and much higher wages.
This is even before we get to the financial dominance at the very top end, in the most recent Deloitte (2023) report of the clubs in the world with the biggest turnovers, three of the top four, six of the top ten, were Premier League clubs.
You know of course just who those six PL clubs were / are. It is the cosy club of the same English clubs regularly qualifying for the Champions League or Europa at worst, that extra money and profile generated then allowing them to sign the best most expensive players, both in terms of wages and transfer fees.
One of the biggest problems Newcastle United had when it came to the Champions League, is how fixed it is in favour of those six PL clubs and certain others. The more you play in Europe the higher your co-efficient, which is basically a huge cheat to ensure the same clubs season after season are seeded in the Champions League groups. If any of the usual six PL clubs had qualified for this season's Champions League, they would have been guaranteed to be either in pot one or pot two. They are basically seeded to go through every single time and only a shocking mess should really stop them, hello Manchester United!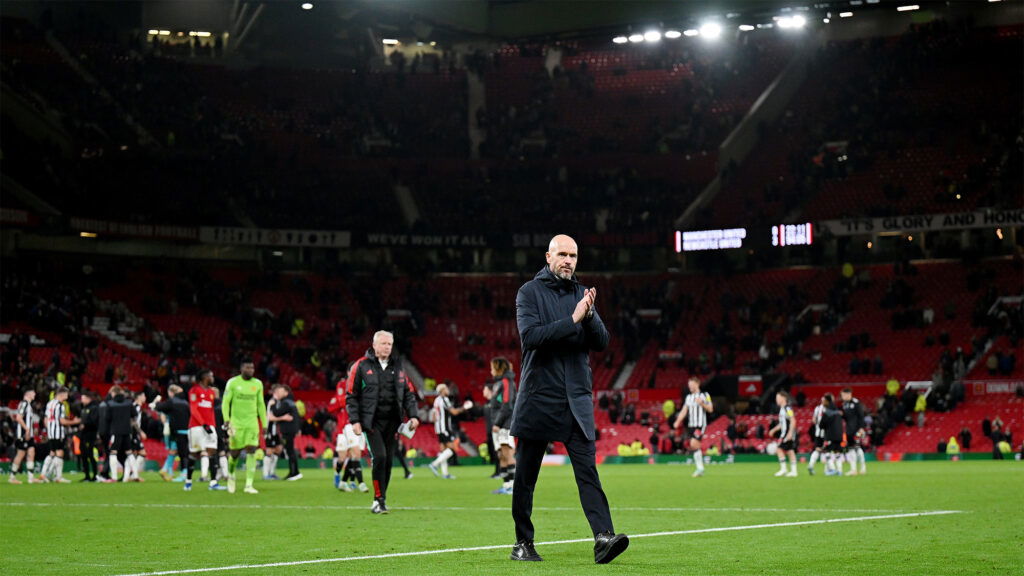 The 'luck' of the (Champions League) draw
As we are not part of the cosy set up designed to keep those same clubs successful in the Champions League, Newcastle United found themselves in pot four (I think the vast majority of people have just become conditioned to this cheating, of the same clubs seeded every season and pretty much all of them going through to the last 16, where you see repeatedly the same clubs playing each other in the knockout stages. It isn't right. It would be far more exciting to just have a free draw, any four clubs in any group).
That is how Newcastle United ended up with not just a tough group, which was always going to be the case, BUT the very toughest of possible groups. To get PSG, Borussia Dortmund and AC Milan was superb from an excitement and glamour and profile perspective BUT bloody harsh in terms of competing on the pitch.
Put it this way, if Newcastle United had been handed a group that included both FC Copenhagen and Galatasaray, would we now be having a conversation due to the 'experts' pointing out how the Champions League was going to always simply be beyond Newcastle's capabilities? No disrespect to those two clubs who are top teams in their own countries BUT I am convinced NUFC would have sailed through such a group, even with Bayern Munich as the fourth team.
As I say, Premier League clubs have such an advantage, especially financially. Plus NUFC and any other English PL club who gets in the Champions League, is toughened up by having to play such difficult domestic matches week in week out. Newcastle went into Tuesday after having played Man U and Arsenal!
You look at Leicester when they played Champions League football, was competing for the very first time in the top European competition an impossibility? The Premier League champions of 2015/16 got to the quarter-finals of the 2016/17 Champions League and came within a whisker of the semi-finals. Though having checked back, they did have the benefit of pot one as PL champions, so got a group that had Porto, Club Brugge and Copenhagen…
You can also look back at Newcastle's previous couple of Champions League group campaigns.
Back in 1997 things fell apart generally under Dalglish with him dismantling Keegan's team and especially the killer double blow of selling Ferdinand and injury for Shearer. Yet even so, Newcastle did prove competitive in a very tough group.
The 3-2 win over Barcelona, the 2-0 defeat of Dynamo Kiev and the 2-2 draw in front of 100,000 over in the Ukraine. This was the excellent Kiev team of Shevchenko and Rebrov. Seven points in the group but the killer was the middle two group games, two close and unlucky defeats to a very good PSV side.
As for the 2002/o3 Champions League adventure, Newcastle United won matches against the likes of Juventus, Dynamo Kiev (again!) and Feyenoord, then beat Bayer Leverkusen home and away in the second group stage that existed back then, so unlucky not to get a deserved win in the San Siro, a win and not the 2-2 draw against Inter Milan would I'm sure have seen NUFC move into the very final stages of that season's Champion League competition.
So as I have laid out above, missing Champions League football for a couple of decades wasn't in any way an insurmountable barrier to potential NUFC success in Europe under Eddie Howe this season.
Eddie Howe tactical naivety?
Masterminding a goalless draw in the San Siro against AC Milan and then hammering PSG 4-1. If that is tactical naivety then I can't get enough of it!
As for the Dortmund matches / defeats, no way did Newcastle deserve to pick up zero points. The first game especially, a very good contest but Dortmund simply scored a very good goal on the break, whilst Wilson failed with the very best chance of the match for either side AND two late NUFC efforts were denied by the woodwork. Sometimes it just doesn't go your way.
In Dortmund, everything went right for that opening goal as the ball repeatedly fell for the home side, not the greatest defending either, BUT if Joelinton had scored that unmissable sitter then NUFC wouldn't have lost. Again, small margins.
Newcastle United didn't lose these two matches due to tactical naivety, it was simply fine margins against a very good team AND a horrendous list of missing players for Eddie Howe…
No Newcastle United squad?
The defeats to Dortmund have been put forward as 'proof' that Newcastle United never had the squad to cope with Champions League football on top of everything else.
I think this is patently untrue as well, overwhelmingly so, if not in the case of every missing player.
What we are supposed to blindly expect from the 'experts' is that Newcastle United never really had a squad with enough numbers or quality AND that the massive numbers of players that have ended up unavailable by the time we got to Tuesday's defeat, was due to players getting ruled out due to the demands of playing so many matches…
Whilst I fully expect Newcastle United's squad to get ever stronger in the coming seasons, I don't accept this current squad wasn't strong enough to cope. Instead, I think Eddie Howe has just been incredibly unlucky, in terms of how many players unavailable, why they are unavailable AND the identity of who exactly is missing.
So, the sheer number of unavailable players for Dortmund away is simply due to the number of games played so far this season…
Matt Targett – Freak injury a few minutes into that Man U match.
Dan Burn – Freak back injury when landing awkwardly against Arsenal.
Sven Botman – Freak knee injury when landing awkwardly.
Jacob Murphy – Freak shoulder injury when falling awkwardly.
Javier Manquillo – Groin injury picked up in training.
Sandro Tonali – Banned for season due to breaking betting rules when playing previously in Italy.
Elliot Anderson – Freak back injury picked up in training.
Harvey Barnes – Freak foot injury picked up at Sheffield United.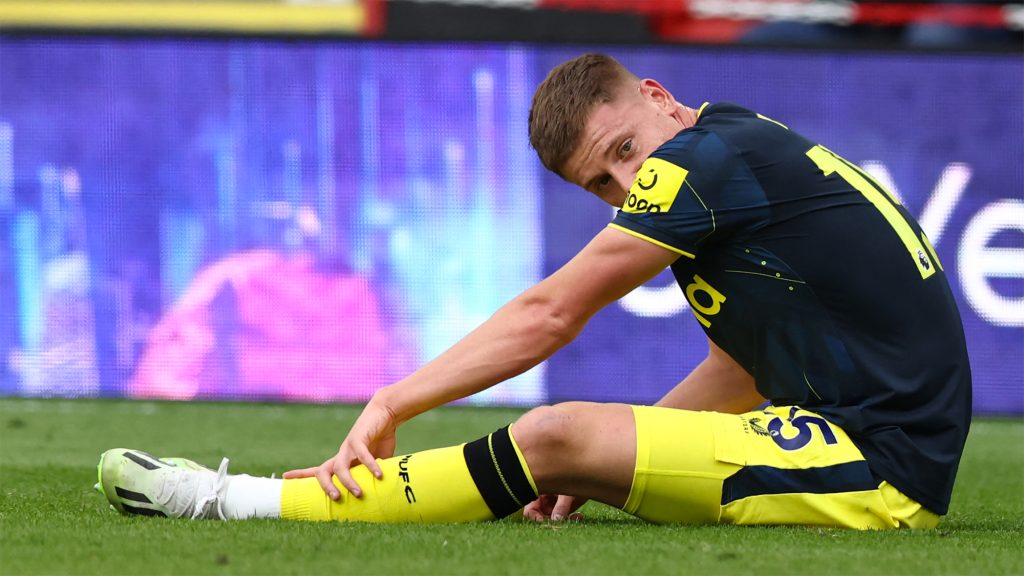 What a crazy number of players to end up missing, for reasons that appear to be nothing at all to do with such a busy schedule. Just plain bad freak luck, again and again and again!
Of those unavailable on Tuesday night, only possibly Alexander Isak was missing due to potentially becoming injured due to the busy schedule. However, he showed himself equally capable of picking up a bad injury last season when Newcastle United had no Champions League football, so not totally convinced.
Same with Callum Wilson. He started on Tuesday but came off due to a tight hamstring at half-time. Hopefully only a precaution and he is available for Bournemouth, or at least Chelsea after the international fortnight. Anyway, our number nine has a long history of injuries BUT Eddie Howe has done a brilliant job in keeping the striker available for quite some time.
The thing is as well, people talk of how it was obvious Newcastle should have had a third striker, not just Anthony Gordon who can also play up there. Eddie Howe has had enough trouble keeping both Isak and Wilson happy despite so many matches, so should NUFC have been spending £50m on yet another striker who might hardly play? Exactly how do you persuade somebody who is good enough (or else what would be the point of spending the money on them…) to be third choice striker with little chance of many games?
Then just to round things off, now we also have Bruno Guimaraes suspended for Bournemouth on Saturday, due in the main to some pretty daft bookings.
Finally, the 'experts' talk about Newcastle United having a squad that clearly lacks depth.
Well, Eddie Howe changed all ten outfield players and yet beat all conquering Manchester City, then made eight changes and went to Old Trafford and hammered Man U 3-0.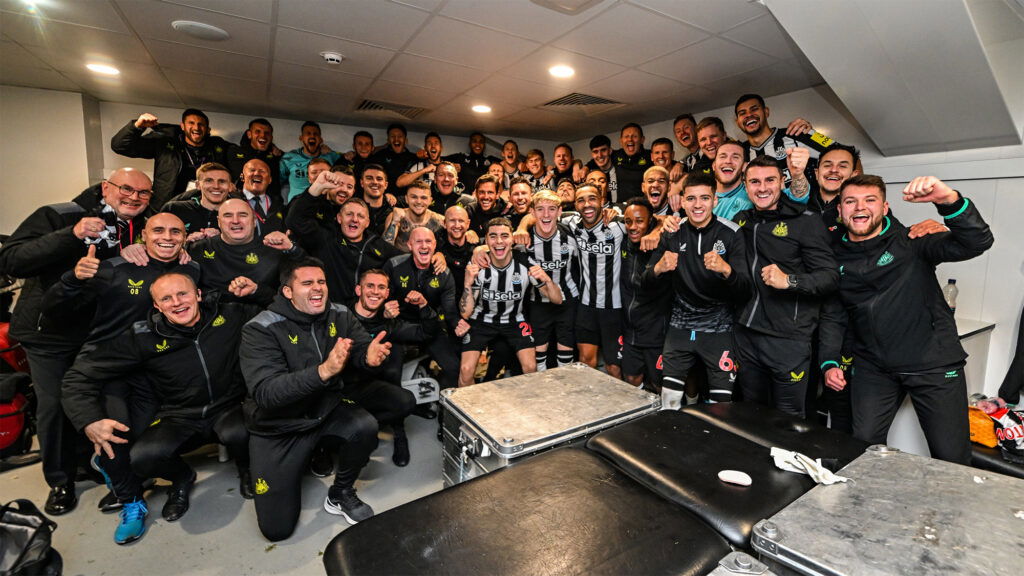 I come back to the same thing, whether to do with the Champions League or whatever, Eddie Howe has been incredibly unlucky with this long list of overwhelmingly freak reasons that have deprived him of so many players, a full team of them this Saturday at Bournemouth!
Due to this incredible bad luck, I reckon it ended up on Tuesday night that Eddie Howe wasn't in a position to play six of the outfield players who would have started in other circumstances – Botman, Burn, Tonali, Gordon, Almiron, Isak.
Anyway, I am simply proud of Eddie Howe and his players. These past ten weeks have been amazing.
Thirteen matches played against the likes of AC Milan, Man City, PSG, Man Utd, Dortmund and Arsenal, with Newcastle keeping eight clean sheets, getting eight wins, just the two defeats to Dortmund, scoring 28 goals, conceding only eight.
Newcastle United have done themselves proud in the Premier League, League Cup and Champions League!
We are still in there fighting and if…