Golden Ticket for Newcastle United? Not if the usual suspects have their way…
Thankfully the international break arrived and Newcastle United could finally step out of the cycle of playing every three or four days.
I have seen comments along the lines of it having been expected, the problems with injuries and so on, given the high intensity game that Eddie wants to play.
However, is this strictly true?
If you look at when Klopp arrived at Liverpool, injury levels went up. This was also blamed on his chosen style of playing. However, you don't hear quite so much talk about Liverpool's injury problems these days. Old Clippety might well have tweaked their playing style a little bit but it's still a high energy style of play.
The only thing that is different is the type of players they have in their squad compared to back then. Perhaps our squad is similar in make up to Liverpool's back in the day. Liverpool also didn't have the FFP handicap blocking the squad rebuild in the same way that we have.
The current Newcastle United squad is definitely too small and lacking the requisite depth of quality players when compared with our top six rivals. Man City being perhaps the most extreme example, enjoying the great luxury of having at least one team of top class players sitting on the bench. If we are going to try and compete with them, or the rest of the big six, we need to either find a way to bolster our squad with match ready reinforcements, or pull in our horns and concentrate on a smaller number of competitions.
While weren't terrible at Bournemouth, clearly Gordon is not quite ready to fight Calum Wilson for the hallowed number 9 shirt. We have a lot of players that can play in a number of positions because Eddie and the recruitment team have sought out those sort of players. While those sort of players are essential for a squad playing lots of games you still need specialists in certain positions.
It's not as if when we are scouting for a new defender that we are searching for someone who can play anywhere across the back four, maybe even pop in between the sticks for a couple of games if needed! Not that we are short of keepers at the moment!
The important thing to remember is that while the likes of Gordon and Willock can contribute with goals, they have never been the main goal scorer in any squad. Let's be honest, being a centre forward is also a specialist position. That's why they cost so much bloody money!
The reality is that for everyone in the Newcastle United set up, these are uncharted waters. Even Dan Ashworth, who has perhaps the greatest amount of high level experience, hasn't been involved at a club fighting on four separate fronts at the same time. That said, we haven't even got that far as yet. The FA Cup has yet to start in vain. Imagine how much more stress our squad will be under when that happens.
The challenge for Eddie Howe in the long term will be to learn how to work with a bigger squad and maintain the identity of his style of play. Also, he needs to learn how to keep players happy with the level of rotation that is necessary to mount four separate campaigns at the same time.
Even someone like Pep with all his years of experience still struggles to keep everyone happy. The Man City conveyor belt keeps moving relentlessly. Usually it's players in the prime of their careers, that aren't prepared to spend their golden years on the sidelines, but these days even younger players aren't prepared to play a bit part anymore. Cole Palmer wasn't prepared to sit and wait for his turn and upped sticks and joined the increasing number of ex Man City players plying their trade in the capital.
The challenge for Dan Ashworth is to find young talent that is capable enough of being able to walk straight into the first team and yet be content to spend a lot of time sitting on the bench. This also can have the downside of stifling their development.
If you are a club that can guarantee yearly prolonged involvement in three knockout competitions and being competitive in the EPL, then perhaps you can make a compelling case to some young hotshot that he will get enough chances. However, we are not yet at that stage.
Also, you are talking a measured risk with such speculative investments and ironically we, the so called richest club in the world, don't have the financial ability to take risks. We are hamstrung by FFP and the big six are doing all in their power to keep it that way. As we didn't get a Golden Ticket to the birth of the EPL, we are the snotty nosed kid pressing our nose against the window of Willy Wonka's Chocolate factory.
While I am not that concerned about the plan to block inbound transfers from clubs with the same owners, I am however, concerned about the proposed change to the sponsorship regulations where you need to provide proof of similar offers from non-related companies. I am sure that this can be worked around but is just a blatantly anti-Newcastle rule. Over the years, how many companies have had the chairman's company on the front of the shirt?
So, despite the common criticisms of Newcastle buying our way to success, the reality is completely different. The odds have been stacked against us. We can only grow gradually. We really don't have any other option.
The purchase of Tonali in the summer seemed to offer us a different way to play. Someone who could dictate the pace of the game, slow it down, speed it up, whatever was needed. For various reasons, that hasn't quite worked out the way we wanted.
We have no one else who can fulfil this role at the moment, with perhaps the exception of Trippier, or maybe Schar. Unfortunately, you really need to be in the middle of the pitch to control the play in that way. They are both too valuable in other positions at the moment for that.
So what are the other options to take the sting out of the game without inviting the other team to put pressure on you?
Extended periods of passing while keeping possession and control, like Man City often do, is often seen as Olé or Fancy Dan football, but it's a good way of showing the game down. We have done this at times last season but you need particular types of players to do that. And also the whole squad needs to be capable of this. Two years of being in charge is not enough time to bed this style of play in to all levels of the club.
The other option is the use of the 'dark arts'… but we know how that works out for us. We do something that has been a bread and butter strategy for the big six for years and everyone suddenly starts calling us out for doing it! We apparently invented putting the ball out of play and faking injuries… and now every football match lasts 115 minutes!
After our game against West Ham I saw lots of comments about Peter Bankes and his refereeing. I don't think either side were pleased by his performance that day but a lot of the criticism was that he let so many professional fouls go without giving a yellow card.
However, does a professional foul actually warrant a yellow card. And just to be clear here I am not talking about the Havertz potential leg breaker type of professional foul that is all day, every day, a straight red card… except when it is against Newcastle.
Pep is the master of the professional foul. His teams have perfected the art of the tactical foul in transition. This happens ideally in your opponents' half as soon as you lose possession of the ball. The chances of getting a card are relatively small and it stops play. No running back, wasting energy, trying to avoid making a mistimed challenge, or having your opponent skip past you with the ball.
This obviously requires discipline and a high press but as we have seen, from Man City, it pays off.
Tactical fouls or professional fouls are a great way of slowing the game and breaking up the opponents momentum. However, as I alluded to earlier, when does it deserve a yellow card? Where is the line? Who decides?
Ultimately, the decision lies with the referee. Technically speaking, a foul which is committed with the intention of breaking up a promising attack is considered unsporting behaviour and punishable with a yellow card. That's why Pep's players always try to foul as quickly as possible and as high up the pitch as possible to ensure that it's not a yellow card.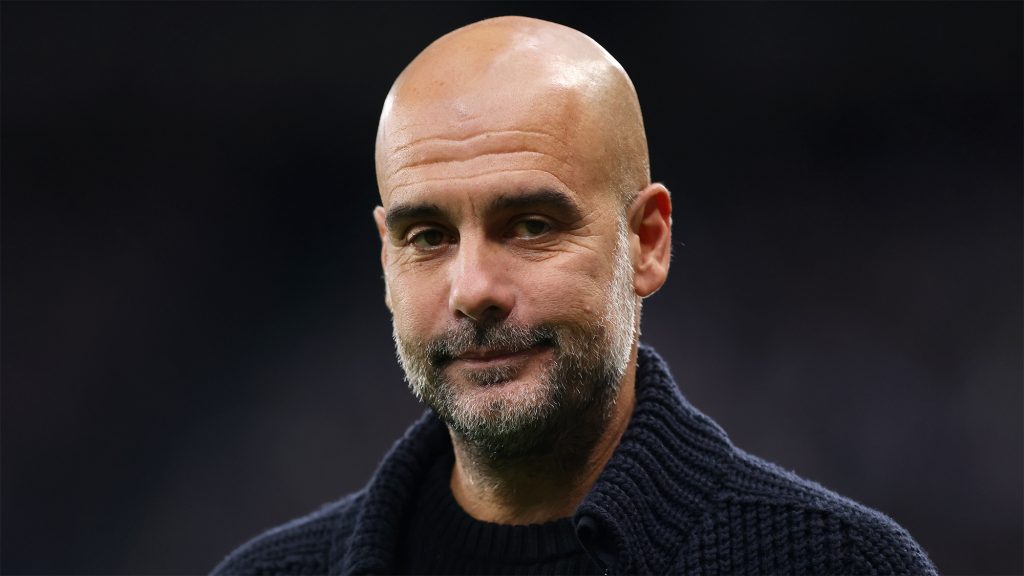 The big question is: how do you train to do that without running the risk of unnecessary injuries. The big six have mainly got the squad depth to take that risk. They have been fouling in transition, to a greater or lesser extent, for years, but I will guarantee you that should we start having any success with using this as a regular tactic to slow games down, the big six will demand a rule change.
FFP was designed to keep the big six in their rightful place. All of the rule changes over sponsorship, player loans from clubs with the same ownership, time wasting, gamesmanship, blah blah blah are designed with one goal. To protect the cartel. Because that's what it is: a cartel who bend the rules when it suits them and change them when anybody else tries to do the same.
Do you honestly think if we had more than a hundred potential breaches of FFP being investigated, or that we'd been funnelling cash to agents and interested parties via offshore tax havens, that the cartel would just sit back and wait for the investigation to conclude?
We are also competing against clubs in other countries where they have a completely different approach to these things.
Take for example Atletico Madrid who are sponsored by Riyadh Air, an airline that doesn't even have any planes yet!!! And won't even become operational until 2025!!!
Imagine if they had been our sponsor?
The football elite just make it up as they go along. They change the rules to suit themselves.
We remain on the outside of the sweet shop, pockets bulging with cash, looking hopefully through the window while the private party continues inside… just remember what happened to Veruca Salt.