Everton lessons for Newcastle United – As shown by PSR, FFP and of course, the EPL usual suspects
There has been very little sympathy on The Mag concerning the plight of Everton FC in light of the findings of a Premier League commission hearing published on Friday, confirming the Blues' breach of the Premier League's profitability and sustainability rules (PSR) would bring an immediate 10 point penalty.
Everton, AKA 'the Scouse Mackems' as commentators on this forum describe them, had a fantastic team in the mid-1980s and were league champions twice. They missed out on an assault on the European Cup after winning the league in 1985, when English clubs were banned from participating in European competition because of Heysel.
I wrote an article for The Mag suggesting that Jurgen Klopp needed to calm down when questioning whether Newcastle United should be allowed to spend, spend, spend in order to compete with his club. Liverpool FC epitomised how money and greed could buy success as long ago as 1901 when they won their first league title, and because of that, I have always preferred the Blue side of Stanley Park.
Back to the present day and it's Everton who have had the book thrown at the them for breaching the Premier League's PSR.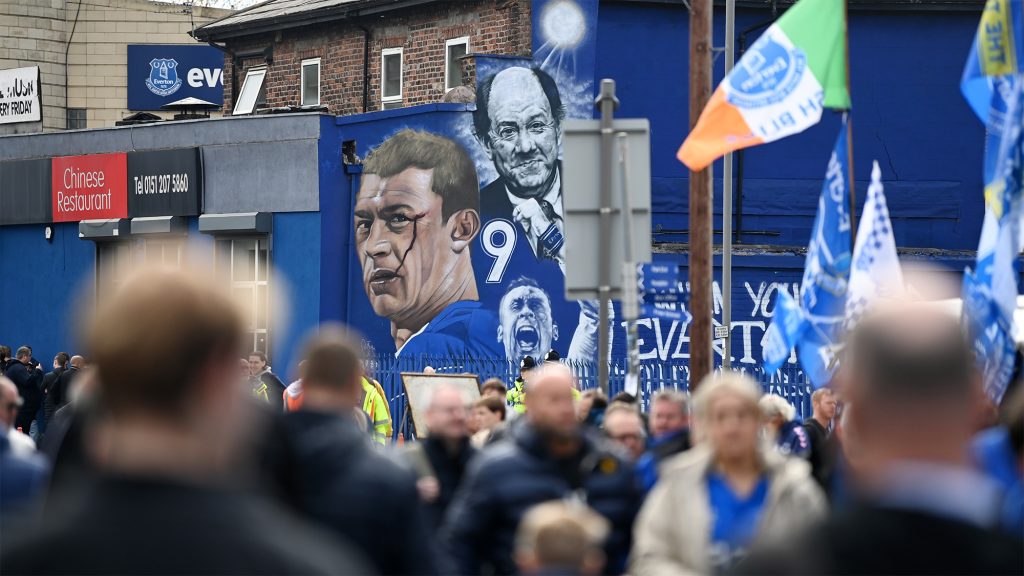 Ultimately, Everton found themselves in hot water because the Premier League itself calculated they had run up losses of £124.5m over a three year period, exceeding the £105m threshold by some £19.5m.
As Newcastle United's injury crisis deepens, there are more and more fans clamouring for the club to spend again in January but having read extracts from the 41-page bundle that has dropped Everton into the relegation zone, I feel there are a number of salutary lessons for the owners of Newcastle United.
First off, the number crunching is complex and verges on the forensic. To me, the Premier League has demonstrated a level of competence and diligence that clubs would be foolhardy to try and outsmart, as Everton has clearly attempted to do.
Indeed, whilst Everton initially argued against the Premier League's calculation, by the time the case was heard, their defence was that 'when calculated properly' the breach was less, a mere £9.7m. Given the staggering scale of transfer fees and player wages, this indiscretion doesn't even get you an in-form Chris Wood.
The Everton chairman, Farhad Moshiri, believed he could spend substantial sums in the first 'three or four years' as owner before Everton would then have 'little or no need' to rely on his financial support. That might have been a sustainable strategy had Everton spent wisely and performed on the park, but they clearly didn't.
Players like Ben Godfrey, the Brazilian Allan, Abdoulaye Doucoure and James Rodriguez were all signed at a time when Everton's adherence to the PSR was being questioned.
Everton's highest finish under Moshiri came in the first year of his tenure when they climbed up to seventh place. They have not been beyond the quarter-finals of any cup competition in seven years and a 10 point deduction in either of the last two seasons would have seen them relegated. Interestingly, it was disclosed that Everton had budgeted to finish sixth under Rafa Benitez in the 2021/22 season but would only finish 16th, with Benitez sacked before the season was out.
I would hope that the appointments of Eddie Howe and Dan Ashworth, the recruitment of talented young players and not being held to ransom over more established transfer targets, shows how Newcastle United's owners are developing a long term strategy as opposed to the 'get rich quick' scheme employed by Moshiri.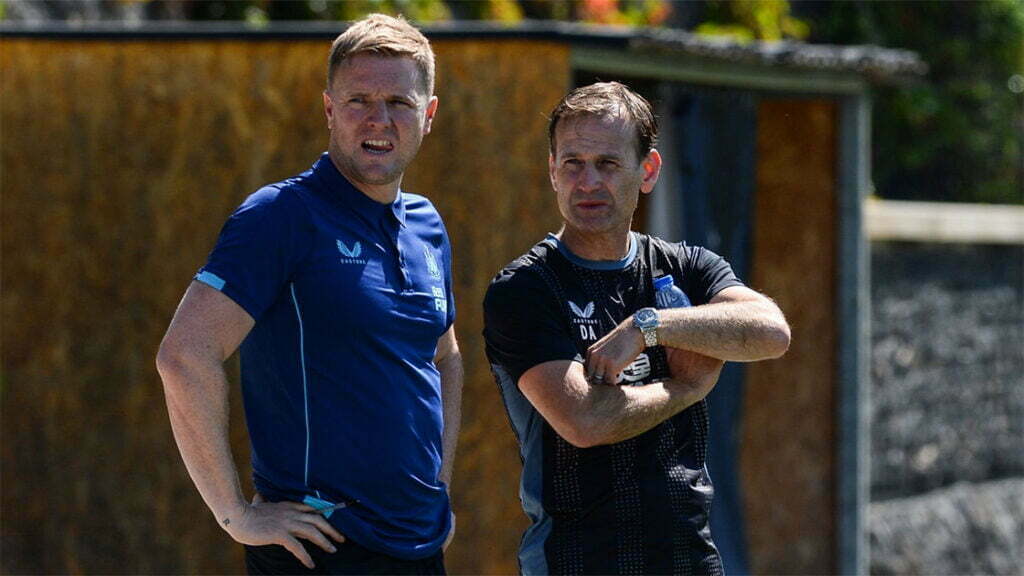 We often hear a lot on The Mag about the expansion of St James' Park or a potential move to a purpose built arena somewhere else. What could possibly go wrong, given the base assumption is that such costs sit outside of the PSR?
Not so. Accounting rules stated that expenditure on the Bramley-Moore Dock project could not be capitalised until planning permission had been agreed, meaning a staggering £54m spent on the stadium before planning permission had been granted would therefore count under FFP regulations.
Surely, our owners and their advisers won't fall foul of accounting rules when the time comes to expand or relocate away from St James' Park? This would also include attempts to exclude interest charges passed to a third party overseeing stadium construction from the FFP calculations, something that Everton shamelessly tried to do, and which the Premier League took an extremely dim view of.
If player recruitment hadn't been woeful enough, Everton also paid a heavy price on transfer fees from player sales. Although the £60m they received from Spurs for the sale of Richarlison might seem good business, Everton had apparently budgeted (and accounted) for £80m, using Covid-19 as a smokescreen to justify matters.
Further, Everton tried to claim £43.9m should have been excluded from FFP calculations due to the impact of the pandemic in the summer window of 2020. They said 'Player Y' (an individual given anonymity) could not be sold for big money as they had planned. It is simply jaw dropping that Everton would attempt such a stunt and a dim view was taken of Everton's attempts to use the impact of Covid-19 on the transfer market as a mitigating factor.
In a further excruciating disclosure, another player granted anonymity in the hearing had been arrested in July 2021 and dismissed in August of that year. Everton had sought advice on suing 'Player X' for breach of contract. It was argued that they might have clawed back £10m if successful but in the end, court action wasn't initiated and the £10m never found its way into Everton's coffers, although they accounted for it nonetheless.
In this respect, I think of Sandro Tonali and those who clamour for financial retribution against the Italians who sold him to us. The best we can hope for is a famous win over the Rossoneri in the Champions League on 13th December. We certainly don't want to be accounting for speculative contractual penalties levied on either Milan or the player himself, to help address our own FFP challenges.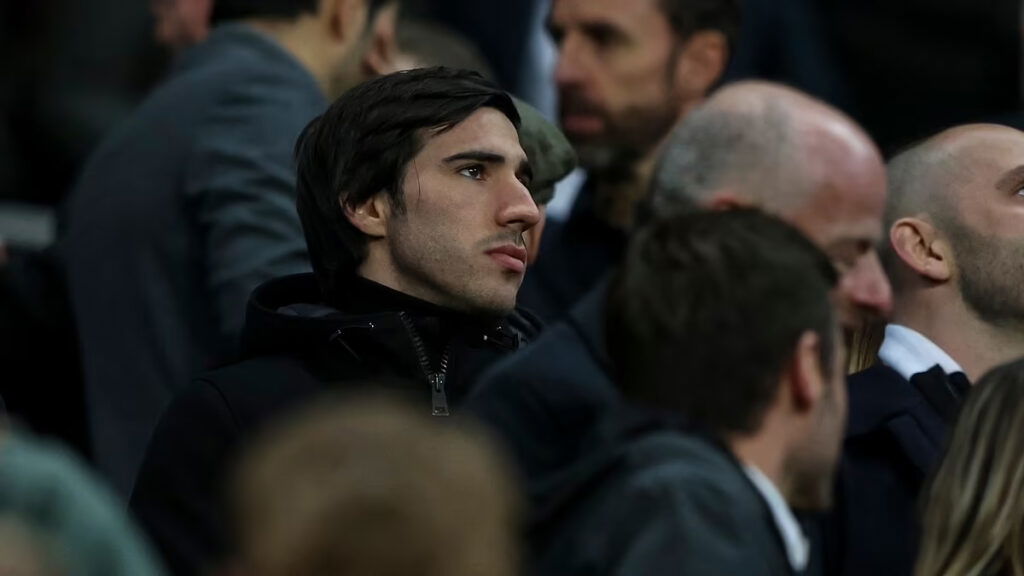 Another accounting wheeze centred on Everton's attempts to count the four per cent transfer levy paid by all English clubs to fund a footballers' pension scheme as youth development expenditure. The Premier League said this was both 'unprecedented' and 'wrong in principle' since historically neither Everton nor any other club had sought to make a deduction from the PSR calculation in this way. Such an interpretation of the rules was therefore fanciful on Everton's part, but it does demonstrate how Newcastle United will need to tread carefully when adjusting their own PSR calculations to exclude the cost of hiring those who can be justifiably placed within the youth development category. The signing of Lewis Hall for example, might well meet this criteria.
Over the past year, I've personally lost sight of Newcastle United's FFP standing. Champions League qualification, no doubt ahead of the accounting plan has clearly helped, but there has been some heavy expenditure on new players and the money received for players who've been offloaded, whilst remarkable in some respects (Shelvey and Wood) haven't boosted the coffers that much. New front of shirt and shirt sleeve sponsors will have helped and the Adidas deal from next season is a game changer.
Whilst this is all good stuff and it bodes well, FFP will remain our achilles heel.
The Everton ruling makes it clear that the FFP threshold of £105m losses over any three year period is 'generous' and clubs really should not be getting anywhere near that level of profligacy.
That statement in itself should be a warning to those who implore Ghoudussi, Staveley and the Reubens to spend more.
It's also a nod to the investigations that Man City and Chelsea are currently subject to.
If Everton's financial mismanagement and errant book-keeping on this scale, an overspend of £19.5million higher than permitted over a three-year period in which the club finished 12th, 10th and 16th warrants a 10 point deduction, then I look forward to seeing the fate that awaits those other two clubs who play in Blue. HTL.