Everton drop 10 points and five places in Premier League – Punishment finally handed down
Everton have finally been punished.
Their flagrant breaking of the rules seeing them breaking Premier League limitations on allowed losses.
An independent commission finding Everton guilty.
The scouse mackems plummeting down the Premier League table, dropping 10 points and five places…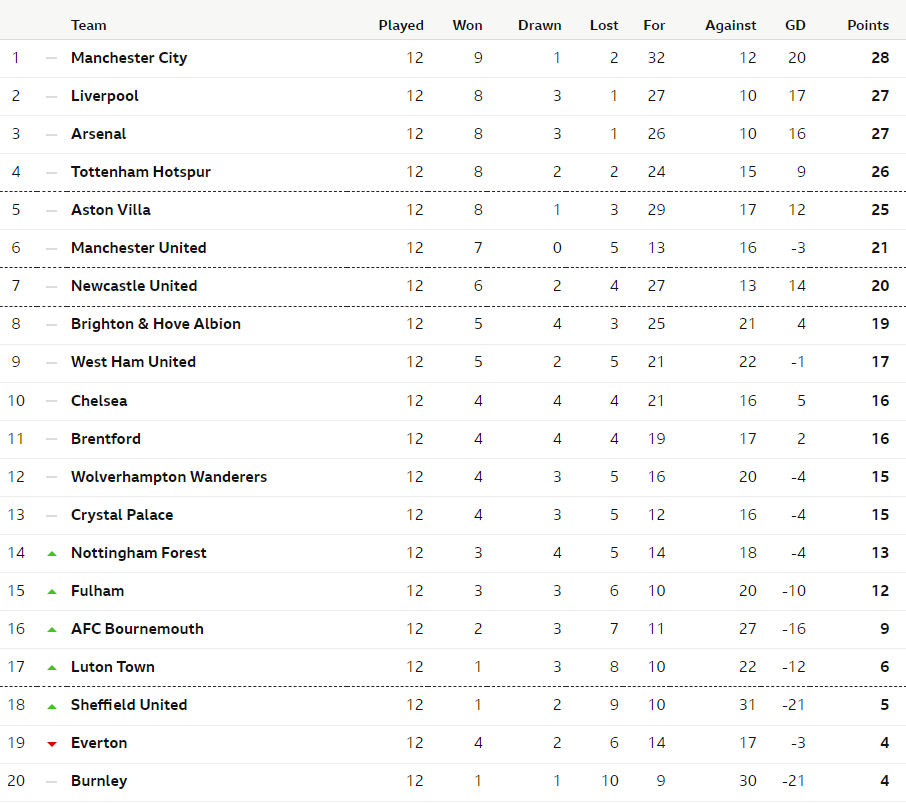 Newcastle United's next Premier League match is away at Everton on Thursday 7 December, two PL home matches for United before then, against Chelsea and Man U.
BBC Sport report – 17 November 2023:
'Everton have received an immediate 10-point deduction after being found to have breached the Premier League's profit and sustainability rules.
The punishment is the biggest sporting sanction in the competition's history and leaves Everton 19th in the table on a new total of four points.
The club said it was "both shocked and disappointed" by the "wholly disproportionate and unjust" ruling.
Everton have said they intend to appeal against the decision.
The Premier League referred Everton to an independent commission in March but did not reveal the specifics of the club's alleged breach.
Everton posted financial losses for the fifth successive year in March after reporting a £44.7m deficit in 2021-22.
Premier League clubs are permitted to lose £105m over a three-year period and Everton admitted to being in breach of the profit and sustainability rules (PSR) for the period ending 2021-22.
Following a five-day hearing in October, the commission found in favour of the Premier League that Everton's losses during that period amounted to £124.5m.
In a statement, Everton said: "The club does not recognise the finding that it failed to act with the utmost good faith and it does not understand this to have been an allegation made by the Premier League during the course of proceedings.
"Both the harshness and severity of the sanction imposed by the commission are neither a fair nor a reasonable reflection of the evidence submitted.
"The club will also monitor with great interest the decisions made in any other cases concerning the Premier League's profit and sustainability rules."
In Premier League history only two other clubs have received a points deduction.
Middlesbrough were deducted three points for failing to fulfil a fixture against Blackburn during the 1996-97 season, while in 2010 Portsmouth were deducted nine points after going into administration.
Neither club was able to avoid relegation following those sanctions.
The deduction leaves the Toffees level with bottom club Burnley on four points after 12 matches – and five points adrift of safety.'