Erik ten Hag speaking after Newcastle United humiliated Manchester United – I am loving this
I am loving this, listening to what Erik ten Hag had to say after Wednesday night at Old Trafford.
Manchester United absolutely destroyed by Newcastle United.
There is indeed only one United. The one that was named so long before this lot in red.
Erik ten Hag was a dead man walking before this (mis-)match, so I don't know what that makes him now.
As I said, loving listening to what he came out with after last night's thrashing in front of their own supporters.
Erik ten Hag actually claiming those Manchester United fans are still behind him and his gutless players…
"Thank you, that you are behind us.
In these difficult moments, you are still behind us.
We don't deserve it in this moment because we are not giving top performances.
We are trying.
But trying is not good enough in top football. We know that.
We have to do things better and we have to raise our standards.
"When we train, we always train very good. But you have to do it in the games.
"In the games, our level has been below standards and we have to put that right.
"It is not good enough. We know that.
"We were in the game and in a couple of minutes we gave the game away.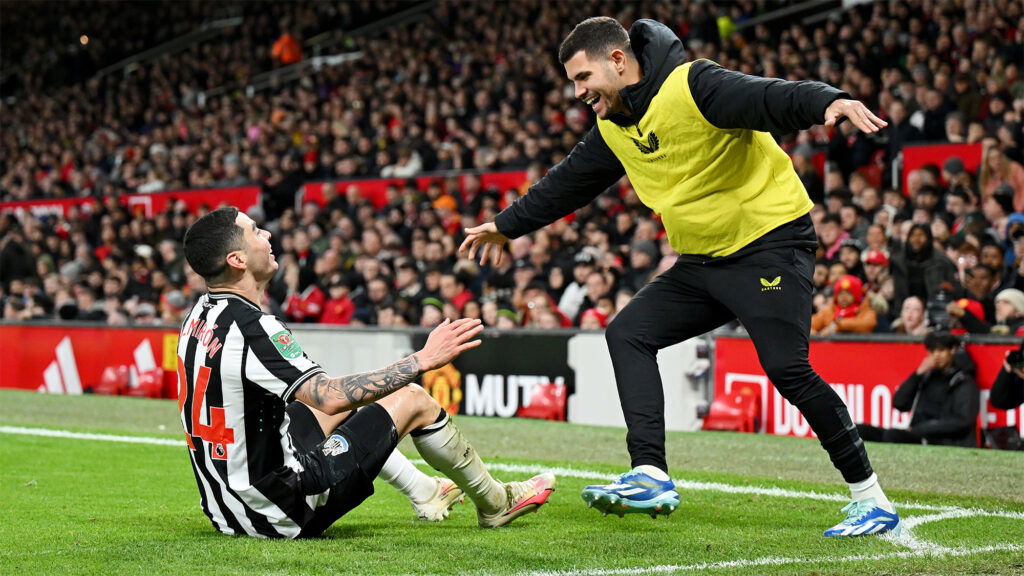 "That's below our standards and we know that. We have to take responsibility for this.
"I understand that when the results are not there, it is a logical process to question the manager.
"But I am confident I can do it.
"You have to stick together but you have to be disciplined and you have to do it and have togetherness.
"Everyone has to take responsibility, be accountable and cooperate, that's the key word.
"Don't point to one individual.
"We have had good times, now we have very bad times, but we do it together.
"We win together and now we are losing together.
"You only get your confidence when you take responsibility and you fight and you are winning and dictating the crowd. When you do that, you get results and from there you build your own confidence. Confidence is something that is in your own hands and that is individual but of course you have to do it as a team. You have to stick together.
"I am a fighter. I see it as a challenge."
"It is below the standards everyone expects from Manchester United.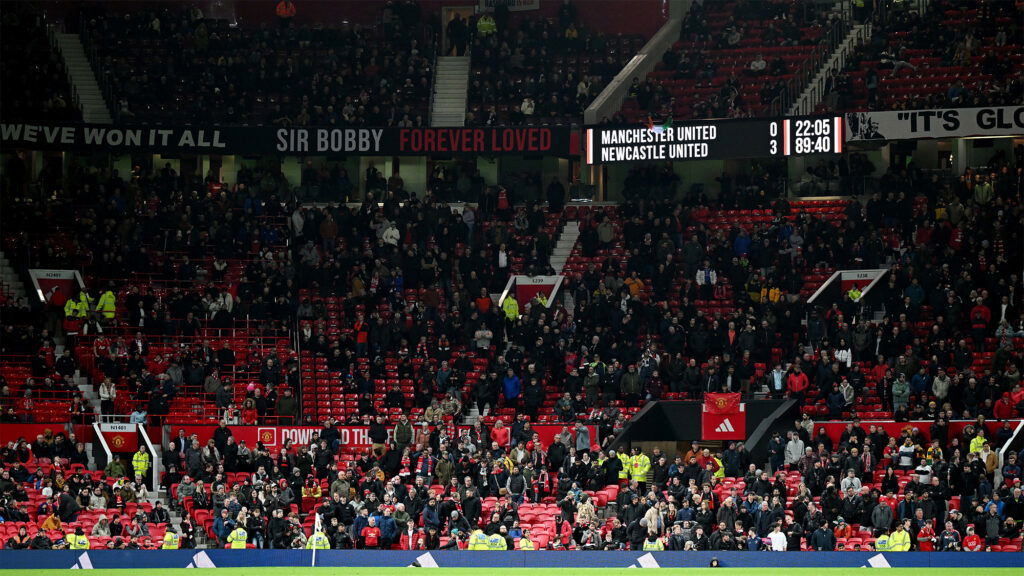 "It is not good enough by far and we have to put it right.
"I take responsibility for it. It is my team and they are not performing.
"We have a lot of [injury] setbacks this season so far, but that is never an excuse, you have to get results in.
"Obviously, Sunday and tonight were far from that."
Stats via BBC Sport:
Manchester United 0 Newcastle United 3 – Wednesday 1 November 8.15pm
Goals:
Newcastle United:
Almiron 28, Hall 36, Willock 60
 Man U:
Possession was Man U 62%  Newcastle 38%
Total shots were Man U 13 Newcastle 10
Shots on target were Man U 2 Newcastle 5
Corners Man U 5 Newcastle 2
Referee: Robert Jones
Attendance: 72,484 (NUFC 7,300)
Newcastle team v Wolves:
Dubravka, Livramento, Krafth, Dummett, Targett (Almiron 5), Hall (Burn 74), Longstaff, Willock (Brunoo 64), Ritchie (Trippier 75), Joelinton, Gordon (Wilson 64)
SUBS:
Karius, Lascelles, Diallo, Parkinson
(BBC Sport comments from 'neutrals' – Interesting on Newcastle United after humiliating Manchester United – Read HERE)
(Manchester United 0 Newcastle United 3 – Instant NUFC fan / writer reaction – Read HERE)
(Manchester United humiliated! Newcastle United brilliant! There's only one United… Read HERE)
(Newcastle United get Chelsea – Carabao Cup quarter-final draw – Read HERE)
Newcastle United upcoming matches:
Saturday 4 November 2023 – Newcastle v Arsenal (5.30pm) Sky Sports
Tuesday 7 November 2023 – Borussia Dortmund v Newcastle (5.45pm) TNT Sports
Saturday 11 November 2023 – Bournemouth v Newcastle (5.30pm) Sky Sports
Saturday 25 November 2023 – Newcastle v Chelsea (3pm)
Tuesday 28 November 2023 – PSG v Newcastle (8pm) TNT Sports
Saturday 2 December 2023 – Newcastle United v Man U (8pm) TNT Sports
Thursday 7 December 2023 – Everton v Newcastle (7.30pm) Amazon
Sunday 10 December 2023 – Tottenham v Newcastle (4.30pm) Sky Sports
Wednesday 13 December 2023 – Newcastle v AC Milan (8pm) TNT Sports
Saturday 16 December 2023 – Newcastle v Fulham (3pm)
(W/C Monday 18 December 2023 – Carabao Cup quarter final)
Saturday 23 December 2023 – Luton v Newcastle (3pm)
Tuesday 26 December 2023 – Newcastle v Forest (12.30pm) Amazon
Monday 1 January 2024 – Liverpool v Newcastle (8pm) Sky Sports
(Weekend of Saturday 6 January 2024 – FA Cup third round matches)
Saturday 13 January 2024 – Newcastle v Man City (5.30pm) TNT Sports