Bournemouth fans talking about Newcastle United and Eddie Howe after 2-0 win – Interesting
Eddie Howe will always be a hero to all rational Bournemouth fans.
A former player, Howe as manager rescued the Cherries when they looked certain to drop into non-league, then proceeded to take them up to League One, then into the Championship, then finally into the Premier League. Remarkable.
Saturday was a new experience, the Bournemouth fans seeing their side win against an Eddie Howe team.
Interesting to see what Bournemouth fans are having to say about this new experience…
Bournemouth fans talking about Eddie Howe and Newcastle United after the 2-0 home win, comments via Up The Cherries…
'Eddie is a God for what he achieved here, but he and Hairband looked absolutely shell shocked.
The 2-0 scoreline flattered them immensely.
5-0 would have been a fairer reflection.
Depleted Newcastle team?
Not really, they had a number of England internationals playing.'
'I was a little surprised and sad to see Eddie trudge off without any nod. But having since heard about the altercation between some Newcastle fans and players after the final whistle, I can understand if Eddie thought it wasn't a good idea.
I hope and expect that behind the scenes Eddie would have made a point of shaking a few hands with club staff. Although come to think I guess there's been quite a turnover in recent years.'
'I think after a shocking defeat Eddie just kept his head down. Has repeatedly said he doesn't want the game to be about him but the players. Also, maybe would have looked bad if he was happy clapping the afcb fans after a shocking displsy by his new team.
In his pre match press conference, he reiterated his ongoing fondness for afcb. Last season it was him saying goodbye as he didn't get a chance in covid.'
'Not a great look for Eddie to come over and be lauded by AFCB fans after we comfortably beat his team.
Surely there is the danger that should he do so, some contingent of the NUFC faithful might start to think that he didn't want them to beat us and somehow engineered the result ?'
'Last time around was different, it was a draw and the first time he had come back since covid. He hadn't had the chance to say goodbye and the afcb fans hadn't had the chance to thank him. He will always be loved by us.
The Newcastle fans know he will always have that connection to us, but he needs them to like/want him and so he does what's right by them. Why annoy any of them especially when some had already had a pop at the captain? It just wouldn't have looked right for him and as always he reads every situation correctly.'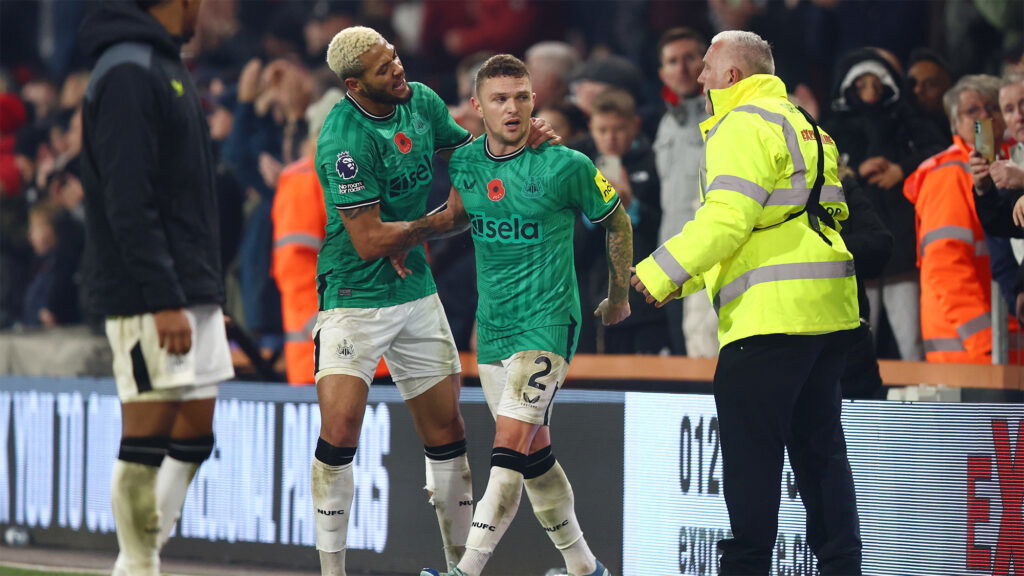 'Eddie Howe gifted us three points. Surely that's acknowledgement enough!'
'Eddie understands the pressure that Iraola has been under and to milk any applause from us would be disrespectful to him.'
'You have to feel a bit sorry for EH really.
He spent all those years at AFCB trying to get a tune and some goals out of Dom with little success. It looked like we'd bought a pup.
Then he comes to DC and the same bloke pops up and scores two against his new club.
Funny old game !'
'EH didn't help himself by picking the out of form and sometimes not interested King and Wilson ahead of Solanke a lot of the time.
Especially in that relegation season.'
'Howe had lost interest and that carried over to the players.'
'There's no chance this is accurate. Absolutely none, exhausted, exasperated at trying to get a bunch of players to assemble some personal pride maybe, but lost interest and was the main reason for the players lack of interest? No way.'
'Newcastle didn't look like they fancied it. They didn't press our back 4. It was 4-6-0 or similar
Someone should do a highlight reel of Eddie and Jase puffing out their cheeks, shaking their heads, grimacing, shrugging their shoulders.'
'Amongst all the euphoria, I do fear that other clubs will step up their pursuit for Dom. Would make a huge difference to West Ham and, with callum being injured a lot, he would be a good option for Newcastle plus Chelsea.'
'It was a 'fortress performance' the like of which are essential for the climb up the table.
Early in the game when the Sky cameras panned onto Eddie Howe you could see him being aware of it.. .him and the Jason giving it Laurel and Hardy.
Actually it was not pleasant seeing our revered legend looking tired and worried.
The crowd for once animated…and our players sensed it…that was the biggest plus for me !'
'It's one of those matches where you can't really fault anyone ( unless you screw your eyes up, squint and try very, very hard) Envious of all of you that went but also pleased for you. That was a vintage "Eddie" team performance from us and we haven't seen many of them in the Prem' for a few years. Enjoy it, revel in it, let's hope we grow used to it'
'Just got home and games like that make it feel like we travelled back on a magic carpet! Chuffed to nuts doesn't cover it. A brilliant and dominant performance that could have seen us four or five goals to the good. Pope's save towards the end must rank as one of the best we will see.'
'Even if Newcastle had more players available I think we looked up for it from the start.'
'Sat in the Shed before the game, all in despair, no confidence. Some who had tickets but had sold them and were going to watch the game on TV. Well what a performance from team and fans.
Eddie Howe your team took a hell of a beating!
Today restored my faith and belief.
MOM Nick Pope, says it all ! How did he save that last one?'
'Newcastle really were utter sh.te (thanks Eddie!). Yes, they have injuries but I thought their overall work rate and basic control and passing were pretty abysmal. I'm gonna stick with the 'we made them look bad' angle for now though.'
'Our side played well tonight and without that performance by Nick Pope in goal, we could have had more goals.
Lots of good performances tonight and hopefully for our team things are beginning to click into place. One player I mentioned when he signed a new contract was Ryan Christie and mentioned every team needs a player like him who gives his all non stop running while on the pitch, he had a great game tonight.
I know we played a very weakened Newcastle United side tonight, but for once we had the rub of the green and our side made sure we took all three points to take us out of the relegation zone.'
'Newcastle like to sit on the ball, we didn't let them thus they struggled.
GAME OVER.'
'Brilliant night under the lights, great performance and atmosphere.
Belief just seemed to grow on and off the pitch when the players realised Newcastle weren't actually all that. Shame it had to happen against Eddie but life moves on.'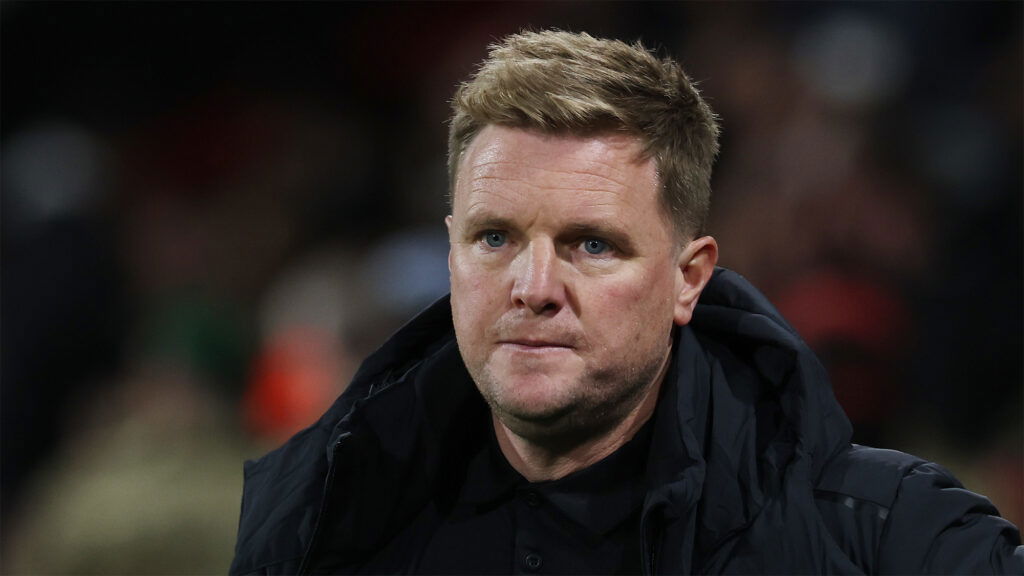 'I prefer to take the glass half full approach today. Yes they were obviously severely weakened and it was a game that we should have expected to win under the circumstances, but you can only beat what is in front of you and we were very very good.'
'Yes a great performance, albeit against an injury ravaged team playing with no recognised striker!'
'Yes, let's not get carried away, it's only the Saudi funded team.'
'Just listened to Keiran Trippier. Very humble in defeat. Refused to blame injuries or European excursions. Said Bournemouth were the better team and deserved the win. Very refreshing.'
'Alisson and Pope are the best keepers in the league. No question.'