This is absolutely perfect for tonight – Newcastle United v Borussia Dortmund
This is it, Newcastle United v Borussia Dortmund.
The Champions League match I have been waiting for.
A really good opposition team with excellent fans, what a night it is going to be.
Even better of course if Newcastle United v Borussia Dortmund ends in the right result.
A win would put Eddie Howe's side on seven points, six ahead of Dortmund, all but certain of European participation continuing into 2024 AND on the brink of progressing into the Champions League knockout stages.
Reining back from that though, you have no control of what the score will be once the game kicks off.
However, you can hope for the perfect conditions and factors ahead of any match.
Well, I think we have absolutely everything in place to make this one an absolute cracker.
Wor Flags have been doing their stuff since Sunday, putting in an unbelievable amount of hours for yet another cracking display.
A display that can light the touch paper for another memorable atmosphere.
As for the team itself, couldn't have shown themselves to be in better shape than that Palace performance. Absolutely demolished them and coasted through the second half, using all five subs allowed and so on.
Even the weather is playing its part.
I am not talking about October sunshine over St James' Park.
No, I am talking about being out with the dog this afternoon and in the words of Peter Kay… ' That fine rain that gets you soaked.'
Yes, maybe best if you wear a coat tonight (if you're not a Geordie!!!) at St James' Park BUT this lower level rain (as opposed to Storm Babet) is absolutely perfect for football, the ball will be zipping across the surface and tackles flying in. Lovely.
Whilst the floodlights are long gone, there is still nothing that beats playing under the lights at St James' Park and with a fine drizzle even better in the night sky.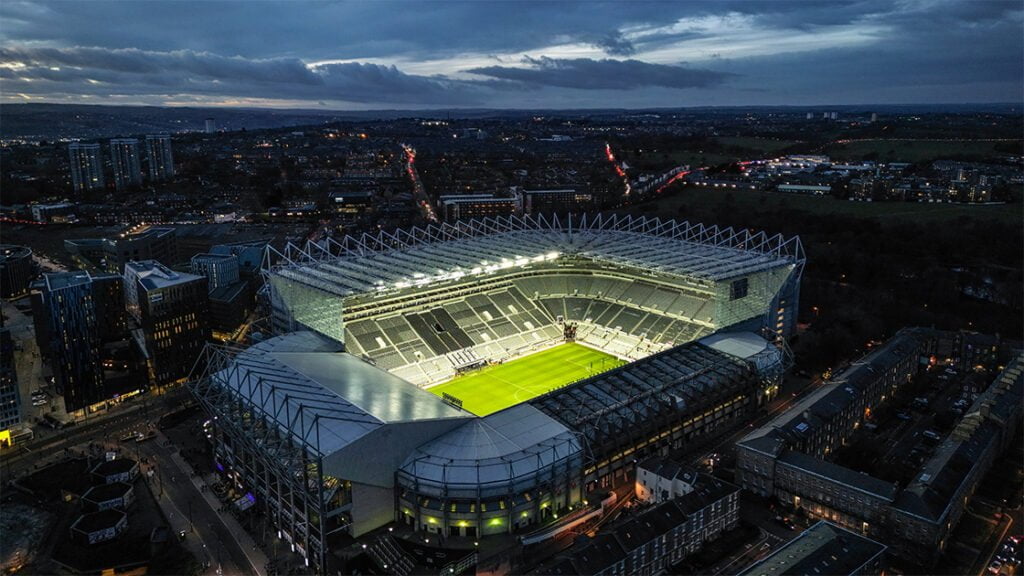 Lets get into them.
Newcastle United v Borussia Dortmund awaits.
Lets all make it memorable, whether we are on the pitch or on the terraces.