These will be the Premier League top five clubs this season and qualify for the Champions League
With this October 2023 international break we wanted to get a Newcastle United fan snapshot of opinion.
The idea is to get a range of views of what various Mag writers / NUFC fans think about what has happened / is happening at Newcastle United.
So we have sent various regular / irregular contributors sets of questions, including some the same as others, some different.
Next up is Bazoox:
Predict the top five in the Premier League (in order).
1. Manchester City
2. Liverpool
3. Arsenal
4. Newcastle United
5. Tottenham Hotspur
The five most important Newcastle players this season (in order)?
1. Bruno Guimaraes
2. Kieran Trippier
3. Alexander Isak
4. Sven Botman
5. Miguel Almiron
Dortmund home, Man Utd away, Arsenal home – In order of importance (first, second, third) which would you most like to win?
1. Arsenal in the Premier League.
2. Man Utd in the Carabao / League Cup.
3. Dortmund in the Champions League.
Press a magic button and between now and next season kicking off – Win the Carabao Cup or have a 65,000 capacity St James' Park in place?
That's easy for me to answer.
I've never watched Newcastle at St James' Park since 2008.
I was a boycotter and stuck to my gun because I'm a proud Geordie and believed I'd been faced with no other choice.
After time you get used to not seeing the team in the flesh.
However, you never lose your love for Newcastle United, and still take massive pride when we win and do well.
I want us to go one better than last season and bring back the Carabao / League Cup.
Would you like to draw Sunderland in the FA Cup this season (we can't play them in the Premier League, Champions League or Carabao Cup…)?
Well I suppose there is a very slight possibility of it happening, because the mackems don't have to overcome Mansfield in the qualifying rounds this season, before the big teams enter the competition.
We would have everything to lose and nothing to gain by playing them.
We would beat them convincingly 9 times out of 10.
Upsets are very rare but have still been happening since the game was invented.
The mackems would be massive underdogs in any derby we ever get to play from now on, because of this, I'm sure that they would try to kick lumps out of our much better players given any opportunity.
So no, I don't want to play the awful rascals, and that's putting it politely.
Three words to describe how you currently feel as a Newcastle fan?
Excited, proud and confident in the knowledge that we're going places.
A must win game and the whole squad fit and available, which 11 would you select?
Pope
Trippier
Schar
Botman
Burn
Guimaraes
Tonali
Longstaff
Almiron
Isak
Gordon
Your thoughts on each of the signings made in 2023 – Gordon, Minteh, Livramento, Hall, Tonali, Barnes
How would you rate this start to the season?
Anthony Gordon wasn't fit enough for an Eddie Howe team when he arrived in January.
He has worked hard ever since, and has had an excellent start to our 2023/24 season.
Sandro Tonali's form has fluctuated between very good and average, and he is obviously still settling in on Tyneside.
We haven't seen a great deal of Livramento and Hall, but both look well capable so far and have been especially brought in for the future.
The same could be said about Yankuba Minteh.
He was loaned straight out to a good Feyenoord side who are also competing in the Champions League.
Minteh has hit the ground running, and has been apparently turning heads with his match contributions and goalscoring exploits.
We all know what Harvey Barnes is capable of doing in the Premier League.
The lad was a fine player at Leicester City, and was just finding his feet at St James Park when he suffered a nasty injury. He'll be back in the New Year, and is destined to become a Toon hero in my opinion.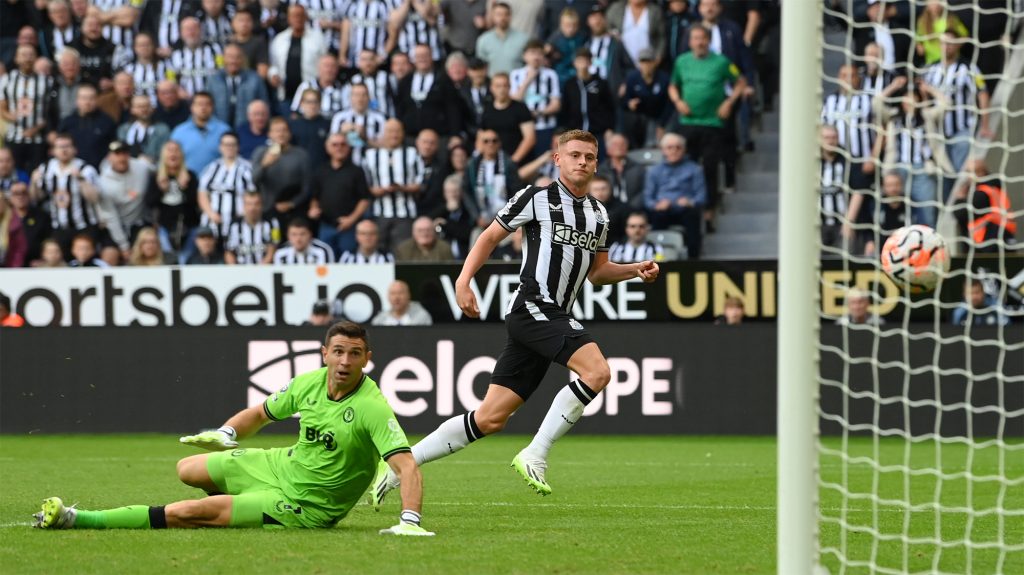 How would you rate this start to the season?
7 out of 10, decent / good.
Were you panicking after the trio of defeats to Man City, Liverpool and Brighton?
I wasn't too disappointed in losing by the odd goal to Man City. I did think that we could have done a lot more in that game though.
The Liverpool defeat(against ten men) at home felt like a disaster to me at the time.
To follow it up with our worst performance since Eddie Howe became manager, against Brighton at the Amex Stadium, just rubbed salt into our still very open wounds.
I must admit to being a little alarmed, but I also felt confident that we could quickly turn things around, and that proved to be the case.
What do you see as the minimum this season?
I want the same as what the owners will now want.
That is at least a top five finish and hopefully Champions League football again, which is well within our current squad's capabilities.
To qualify for the knockout stages of this season's Champions League.
And a domestic cup run that could possibly send us back to Wembley in double quick time.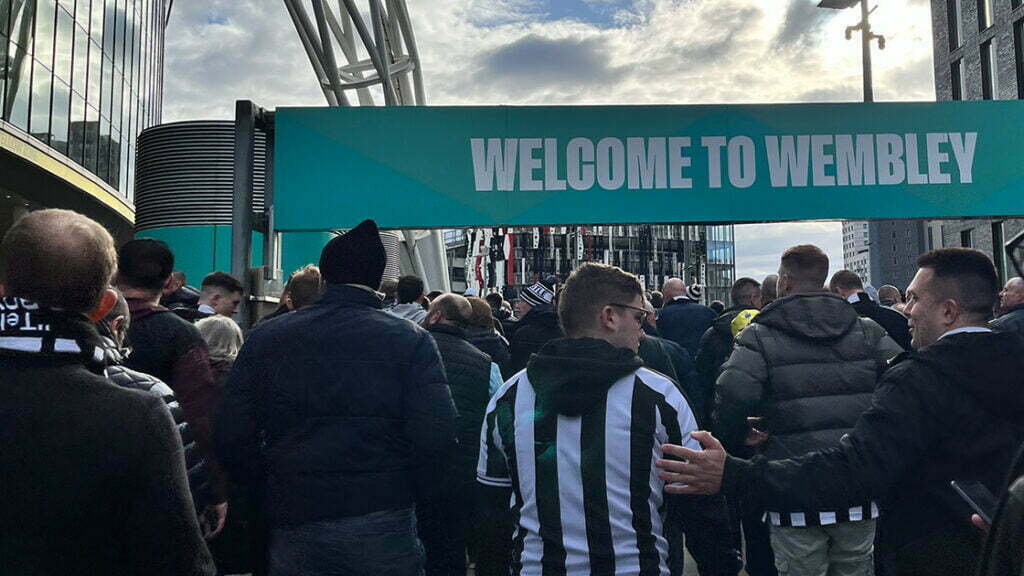 What do you think should happen with VAR, what changes or get rid of altogether?
I don't think it has improved the game.
The spontaneous passion which is so important after scoring a goal, just isn't the same.
The same referees who were making mistakes before VAR, are now working at Stockley Park.
It's into about it's third season now and it will take just as long as that to try to put it right.
There is just no guarantee that they ever will.
I would scrap VAR immediately.
New referees should be trained accordingly and vetted thoroughly, so that some of the current bias is completely taken out of the game.
Players should be put under the strictest of rules regarding their conduct, to ensure match officials do not  have to put up with even the smallest amount of abuse or intimidation.