The three Newcastle United players we need to stay fit all season
With this October 2023 international break we wanted to get a Newcastle United fan snapshot of opinion.
The idea is to get a range of views of what various Mag writers / NUFC fans think about what has happened / is happening at Newcastle United.
So we have sent various regular / irregular contributors sets of questions, including some the same as others, some different.
Next up is Jamie Smith:
The three Newcastle United players you would like to see stay injury free and available all season (in order)?
Trippier – makes us tick, so much goes through him
Gordon – keep up the form he's shown so far and it's footballer of the year stuff
Isak – we need one of the strikers fit at all times but ideally both of them if I could have Wilson too?
Should ex-players be introduced to help with VAR?
No, because mistakes are mistakes, they just need to sort out the ambiguity. The thing where one misleading picture and one only is shown to the ref is a disgrace. They need to just use the AI offside decider they had at the World Cup.
Ex-players would be a nightmare because they'd have so much baggage relating to teams. Teams they're played for, their local rivals, even sides they had a memorable niggle with.
How's this for an idea – outsource all the VAR to Germany. Foreign officials would have no bias at all versus the situation in this country, where any sort of organisation has a plethora of Liverpool and Man Utd supporters.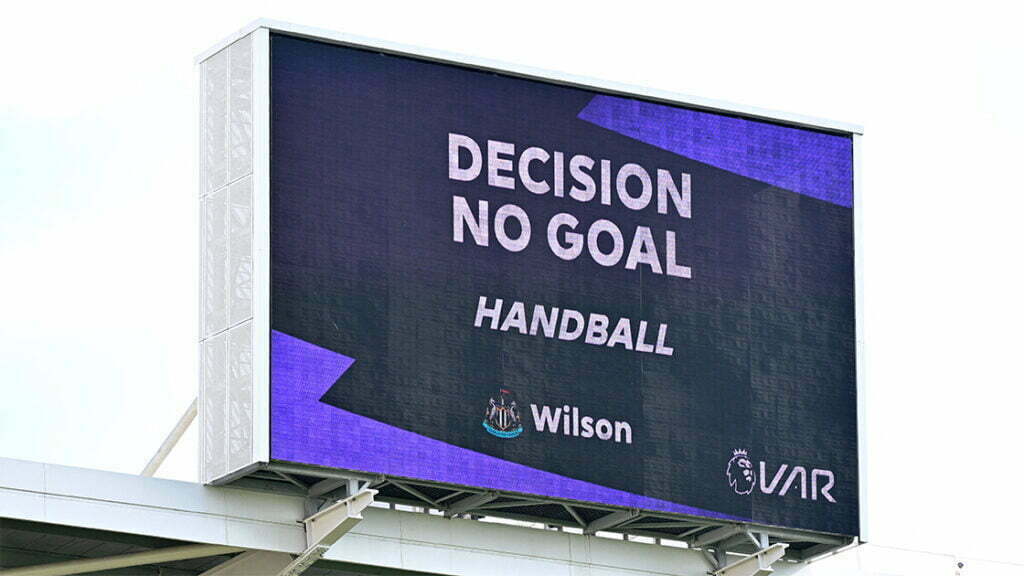 Press a magic button and between now and next season kicking off – Win the Carabao Cup or have a 65,000 capacity St James' Park in place?
Sorry but I'm having the cup.
Such a huge occasion and one we can kick on from, whereas it's maybe a matter of time before it becomes a monkey on our back.
The ground redevelopment (or relocation!) is something that has to happen and is within the owners' power to initiate, you've no such guarantee for a cup win so if I can sort it by hitting that button, I'm going to batter the sh.t out of it.
Obviously some bias here as I'm in the ground as a season ticket holder but I'm also using logic.
Three words to describe how you currently feel as a Newcastle fan?
Best for ages.
A must win game and the whole squad fit and available, which 11 would you select?
Team would be – Pope, Trippier, Schar, Botman, Burn, Bruno, Tonali, Joelinton, Gordon, Isak, Wilson
Your thoughts on each of the signings made in 2023 – Gordon, Minteh, Livramento, Hall, Tonali, Barnes
Gordon is looking like player of the year potential. He seems to have settled at Newcastle and his pace is terrifying.
It feels like most of the joy we have in attack goes through him. Sheff Utd a classic example where we were maybe second best, then he came on and was the catalyst for eight  unanswered goals.
Minteh seems like a hell of a signing. Eyebrows raised when his "tester" loan was with the Dutch champions and he's been doing the business at Feyenoord to such an extent I would like him added to the Newcastle first team squad next season.
Livramento was outstanding v Man City and I hope he gets more chances, but it's a dilemma because you always want Trippier there for the big games, would expect more usage after Christmas.
Hall is one for the future but I'd expect him to break through in the latter part of this season, a stunning prospect by all accounts.
Tonali carries an asterisk with this current off the pitch situation. Brilliant debut v Villa and a bit of a settling in period followed by a top display v PSG where I thought he worked in tandem with Bruno magnificently.
Hopefully he can get his head down until Christmas and see what happens with the investigation. Fingers crossed it comes to nothing cos the lad is clearly class.
Barnes is a player I really like, sort of opposite to Tonali in that we can forget about him until Christmas, then hopefully he'll be fully fit and adding an extra dimension to our attacking prowess.
Is this a season for prioritising cup competitions over the Premier League?
I think it might be to an extent.
It's just so important to lift a trophy in terms of the next step forward, we as fans are all desperate for it and with the likelihood of a fifth place Champions League slot you've maybe got a bit more wiggle room in the league.
The squad that's been built has proven its capable of maintaining standards with some interchanging but I'd hope Eddie realises the opportunity if we can get past Man Utd and plays a strong side there. There are three weeks of tough games and I'd hope the strategy can be to go hell for leather then rest in November's international break (which might be quite welcome).
I think we can afford to compromise more against Bournemouth and Wolverhampton than against Man U and Dortmund and a big push across the next month could set us up a treat. We can't afford to put out teams as weak as the one that lost to Sheff Wed again, as every competition counts, but hopefully the squad is beyond that now.
How would you rate this start to the season?
Solid 7.5 – Brighton the only awful performance and some hugely memorable moments but we still have those three straight defeats to remind us we're maybe not quite the finished article.
How wrong did you get it on Anthony Gordon… or did you get it right?
I don't know how anyone with a brain could have got it wrong.
Eddie wanted him and that's enough, he's proven time and again that he can pick a player out and improve him and the squad and Anthony Gordon clearly needed time to adjust, especially after what was clearly a harrowing time at Everton.
There's a similar thing going on now with both Tonali and Barnes, people need to get off their keyboards and trust the process.
Were you panicking after the trio of defeats to Man City, Liverpool and Brighton?
Brighton was a shocker and coming as it did before the last break, left a bad taste. Liverpool was unfortunate, one lucky break of the ball proving disastrous but of course you worry it may have affected the mood. You know this team are strong enough to come good though and I expected a response similar to the excellent one we got.
What would you now see as success this season?
Any cup or re-qualifying for the Champions League.
If we end up 6th or 7th and still get Europe, no one should or will panic, but unfortunately it's a bit of a step back, that's the standard we've set.
When you talk about what makes for success, you've got to think about how it sets up the following season and the project overall.
As a fanbase I think we'll have a lot more patience than certain areas of the national media might like to give credit for, but we're now past the point of saying "at least we're not just fighting relegation". It's time to write history.
Predict the top eight in the Premier League (in order).
Man City
Arsenal
Liverpool
Newcastle
Spurs
Villa
Man Utd
Chelsea
Should add I got this spot on last time you asked, if anyone is looking for an omen.
You can follow the author on Twitter @Mr_Dolf