The brilliance of Kieran Trippier – If further proof were needed…
Kieran Trippier, what can you say.
Has he been the best signing of this new / current ownership era?
Well, one thing for sure, no signing has been better or more influential than the one of Kieran Trippier these past two years.
For £12m, Eddie Howe recruited the England international who he had first bought when at Burnley, many moons ago.
He not only bought in a brilliant defender, once again, in January 2022.
In Kieran Trippier, Howe's first signing has simply proved to be an inspiration.
A leader on and off the pitch.
Always ready to help others.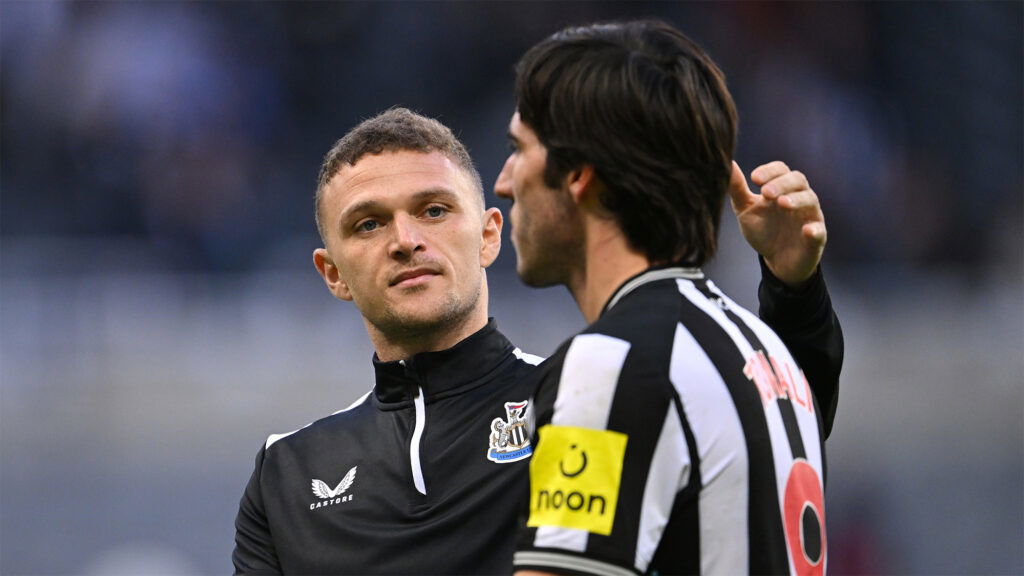 Plays every match like it is his last.
So consistent and top quality in defence.
As for going forward, well this season, no Premier League player has more assists in league matches.
Only Neto at Wolves can match his six PL assists, though Kieran Trippier has also got a seventh assist, in the Champions League, this season.
However, the underlying stats also massively back up what we all see with our own eyes.
This table from the Other 14 (who are increasingly doing stats for all 20 PL clubs, as NUFC (and maybe other contenders towards the top now) don't now fit the Other 14 description…) have produced this updated chances created table for Premier League matches so far this 2023/24 season: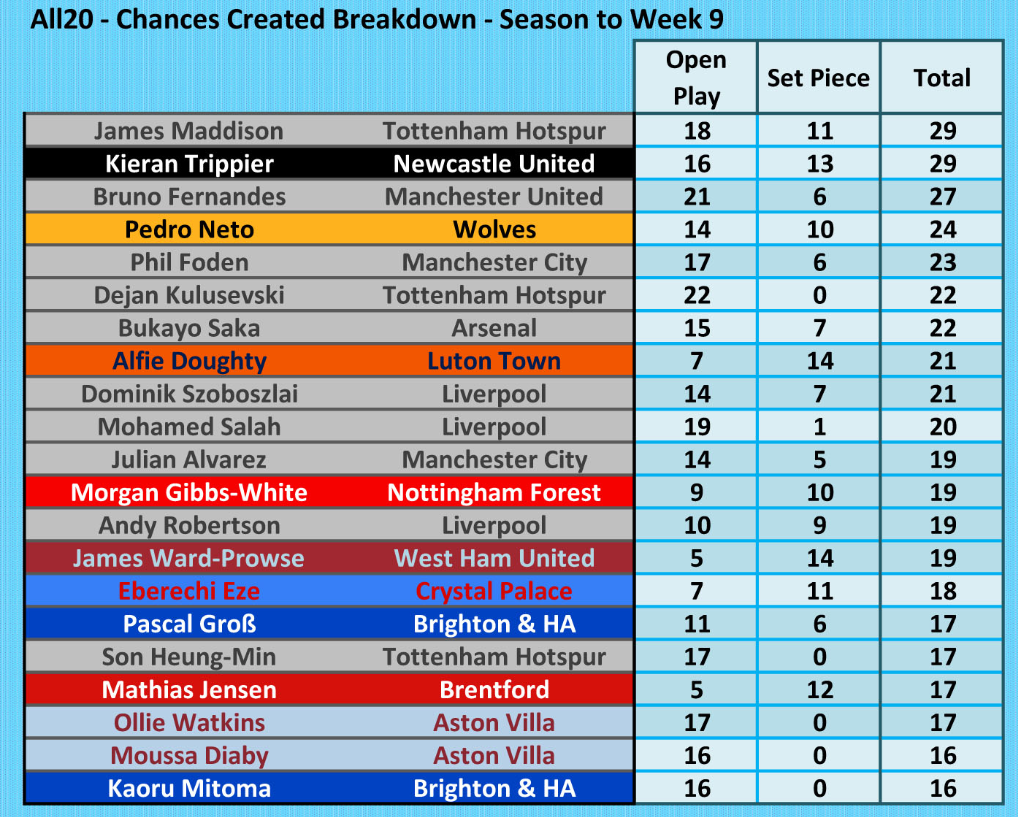 Absolutely outstanding from Kieran Trippier.
Nobody has created more chances this season in the Premier League.
Plus, you can't ignore the fact that all of the others towards the top end of these stats, are all attacking players, wingers, midfielders etc.
Kieran Trippier simply does it all. Defence, attack, creating chances, leadership, take your pick.