Storm Babet batters Wor Flags – Soaked but still standing and preparing for Borussia Dortmund
Wor Flags have revealed that they've taken a battering from Storm Babet.
Friday night an explanation (see below) via social media as to why it will be a reduced service today against Crystal Palace.
Water and (Wor) flags not a great mix, with 'everything bloody soaked' thanks to Storm Babet.
However, Wor Flags say that hopefully normal service will be resumed on Wednesday night and preparations will start on Sunday morning for that display.
Remember, whilst there are many volunteers prepared to put in a mad number of hours to prepare these superb displays, it is down to ALL OF US to come together and finance the Wor Flags extravaganzas. So, if you can spare a few quid, please follow the instructions below to do your bit.
Wor Flags via Twitter – Friday 20 October 2023:
'This weather has battered us tonight.
Tomorrow's display is very limited due to weather, everything is bloody soaked!
Prep for Wednesday will be starting first thing Sunday morning, let's hope the weather is more in our favour for that one!
Howay the lads!'
The Mag – 15 October 2023:
A lot of things were talked about after Newcastle 4 PSG 1, not least the atmosphere and the part Wor Flags played in it.
The recipe is quite simple.
The Wor Flags volunteers put in crazy amounts of hours to lay on these superb displays.
The rest of us, who are able to, put in a few quid each to help make them happen from a financial point of view.
The results are there for all to see, not least 11 days ago when PSG visited.
So many people, particularly TNT Sports, talking about the incredible St James' Park atmosphere that Wor Flags played such a major part in…
The #UCL anthem rings out in St. James' Park! 🤩

What a sight. What an atmosphere.

The stuff of DREAMS 🥹 pic.twitter.com/LnPDb8h8UI

— Football on TNT Sports (@footballontnt) October 4, 2023
The departure of Mike Ashley meant the return of Wor Flags to matches, as they ended their boycott.
The pre-match flag displays once again becoming part of the matchday routine.
Ahead of the first home match of last (2022/23) season, Wor Flags invited all fans to consider helping them with future flag displays by setting up a regular monthly donation to assist in funding them. See below how to get involved.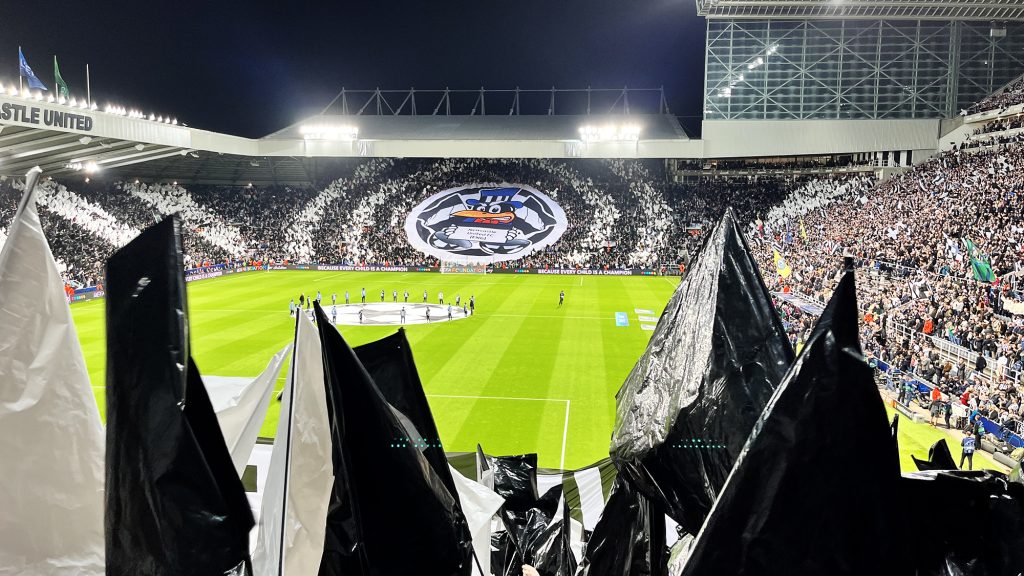 Now ahead of Borussia Dortmund, Wor Flags have been appealing for Newcastle United fans to give a special push to help ensure another special display when the Champions League comes to St James' Park again in 10 days time, against the Bundesliga giants, who know a thing or two about spectacular flag displays themselves.
Plus of course we also still have AC Milan to come to Tyneside in November. Then who knows what…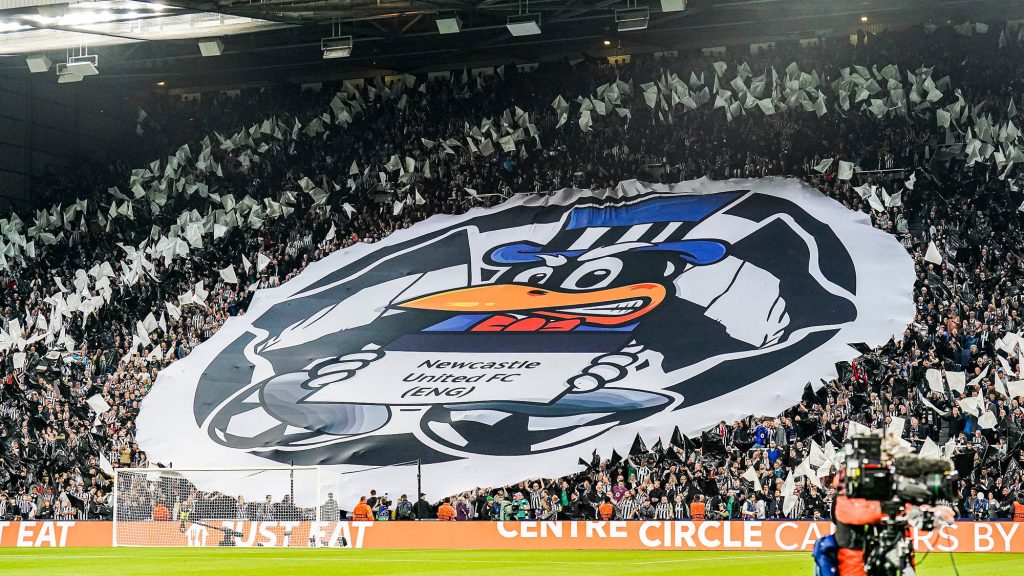 The overall Wor Flags 'goal' explained:
'Our Goal
Wor Flags goal is straightforward – to create displays at St James' Park that are worthy of this great club. We will achieve this in the following ways:
Hundreds of black and white hand-held waver flags
Larger custom design one and two poler waver flags
Large text banners featuring messages of support
Foils, surfers and custom tifos'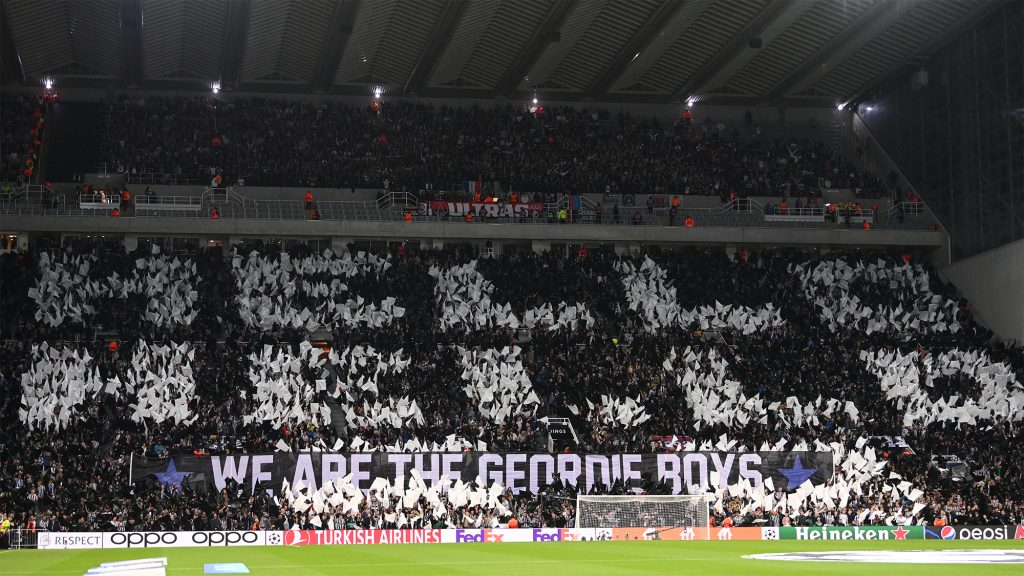 On behalf of everybody who visits The Mag, we signed up early last season to make a modest regular monthly donation to help fund Wor Flags and that will continue.
If you would like to join us and do a personal individual contribution, then please go HERE, where you can set up a monthly donation (from as little as £1 per month and upwards) to Wor Flags, or a one-off contribution.
The Wor Flags website shows that including The Mag, there are currently over 1,300 Newcastle United fans who have committed to a monthly donation to support the displays, great if some other additional supporters would like to commit as well.