Sandro Tonali has to play on Saturday
Unless you have been living in a cave / in Sunderland these past few days, you will have noticed Sandro Tonali in the headlines. A lot.
Now I think it is a no-brainer that the former AC Milan is allowed to make more headlines but in a positive way.
Yes, Sandro Tonali has to start on Saturday.
I have no doubt that plenty of you are thinking of plenty reasons why our summer signing shouldn't be in the starting eleven against Crystal Palace.
However, I think there are plenty of compelling reasons as to why Sandro Tonali should be in this team that takes on Roy Hodgson's men.
I will explain.
Sadly, I think it is now looking a case of not whether or not Sandro Tonali is going to be banned from football, instead it is simply a case of how long it will be for.
Yes, he has not been officially / formally confirmed as having broken Italian football's betting rules, but you would have to be the most optimistic of… optimists, to now think this is going to end well. Whilst of course almost all of the Italian media is as abysmal as what we have in the UK. The more credible Italian sources are most definitely pointing towards Sandro Tonali accepting / admitting he has broken the rules now, being totally open with the football authorities in Italy and part of that means a much shorter ban than would otherwise be the case.
Indeed, there is now an expectation that this will be resolved very quickly, as early as next week. With then an announcement on the length of Sandro Tonali's ban, meaning Saturday's game at home to Crystal Palace looks as though it could be the last time he is available for Newcastle United for some time.
So for me, that is just one of the factors meaning Sandro Tonali has to play on Saturday.
Unless either the player himself, or Eddie Howe, thinks there is any reason why he definitely can't be considered as a starter, then I believe the Italy international should be in the team.
I have seen some quite shocking comments / coverage from Newcastle United fans running Twitter, YouTube, online / fan TV accounts, absolutely slaughtering Sandro Tonali just to get attention and clicks / visitors.
Talking about kicking somebody when they are down, kicking one of OURS when he is down.
Unless it was shown that Sandro Tonali was involved in some kind of corruption, playing in matches where he had backed his own team to lose, then this should be all about us showing our support for him. There is no suggestion whatsoever that Tonali has done this, more a case of having issues with gambling, a young man making poor choices and finding himself in a situation where there were always going to be consequences.
The proper Newcastle United fans, the ones who support the team / players, need the chance to show their love and support for Sandro Tonali, so if he's available he has to start against Palace.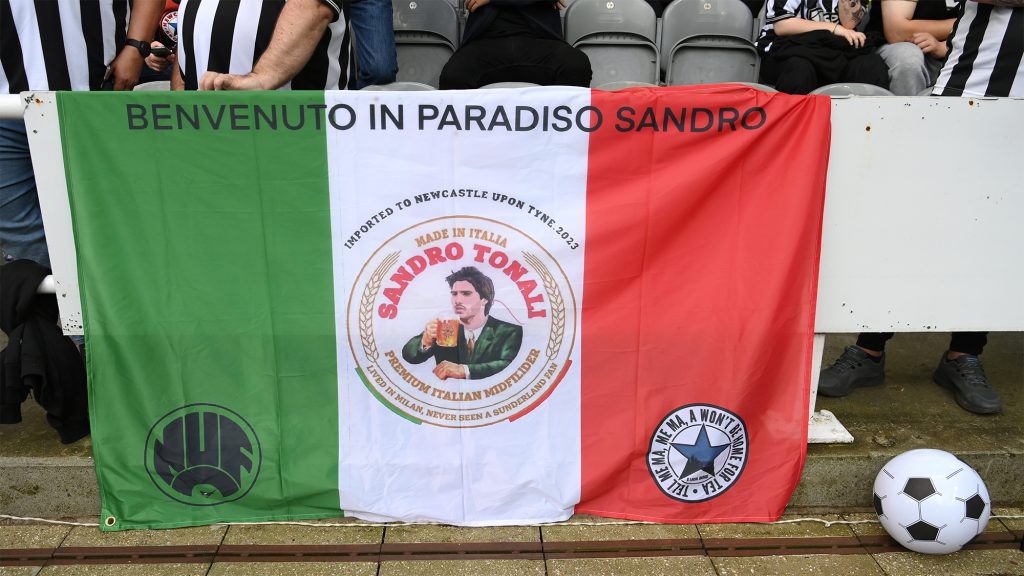 The same for Sandro Tonali from his perspective, I think he needs the chance to go out there at St James' Park and show that he is fully committed to NUFC. Whilst his form has been up and down since arriving, there certainly hasn't been any doubts as to his workrate and commitment, so he just needs to have the chance to show that one more time, before what looks a pretty much inevitable ban heading his way.
If Tonali plays it will also help Eddie Howe as Newcastle United have an incredibly busy AND tough set of fixtures coming up, seven games in three weeks that include two fixtures against Borussia Dortmund and others against the likes of Arsenal and Man U.
It is Crystal Palace up first though and lets give both Sandro Tonali and the Newcastle United fans the chance to come together and as well as getting three points, show their mutual love and support.