Sheffield United fans comments before AND after Sunday's 8-0 humiliation – I love them!
Sheffield United fans witnessed something on Sunday that they had never seen  before.
They hope they never ever will again!
Sheffield United fans seeing their team absolutely torn apart 8-0 by Newcastle United.
They were lucky to get the proverbial nil!
Also, very very lucky not to concede double figures, as NUFC created chance after chance after chance.
Sheffield United fans commenting via their S2 4SU message board, before AND after losing 8-0 to Newcastle United:
PRE-MATCH
'We'll f…… smash em. That's my two penn'orth worth.'
'Weather forecast looks dreadful for Sunday, might play into our hands and be a bit of a leveller.'
'Newcastle to nick it in the 114th minute due to one of our players taking 7 seconds to tie his bootlaces.'
'1-0 or 2-1 to the Blades. Simples, our first 3 points. Newcastle are not that special at the moment. Time for our luck to change.'
'Blades at home to a club and a manager well known to us.
Blades first win, using a strong bench.
Norwood will start, Hamer and McAtee more attacking, but still box to box.'
'I don't see anything other than a geordie win 3-0. When Wilson was at Bournemouth he destroyed Egan at the lane can see it happening again.'
'Try to dominate the midfield and hope Archer, Hamer and McAtee have enough guile to play around their CBs. All 3 of those know how to hit the target too, so shoot on sight and try to keep them on edge.'
'Howe won't manage them next season. The Brighton manager is their next conquest. I feel if they lose to us, he has 2 more games before De Zerbi gets poached for life changing millions.
Think Hecky could tactically outsmart Howe, so let's see what happens.'
'0-3'
'Nothing like getting behind the team is there.'
'Optimistic about today but worry about us defending set pieces. Trippier is a dead ball specialist and without Oli Mac it'll be hard to keep out Schar, Botman, Burn and Isak.'
'They are a better side than us and all things being equal they win
To support a team but confidently predict a battering by your opponents is just weird.'
'Im going Blades 2-1
We go ahead first half, they pull one back late on then we win it late on.'
'It's interesting how the ticket sales site shows the lowest ticket sales of the season.
Looks to be many 100's of empty season on the Kop and even some blank areas on the BLUT.
It's gauranteed to be our lowest crowd of the season, should just about break 30K.'
'Live on sky ,daft kick off time and 40/50 quid a pop ,30k is a good turn out ,poor by the club though making it a top priced game.'
'Make Pope earn his wages.'
'Agreed, massive if we can win and it would maybe give us belief we can kick on and get a few results. Take us out of the bottom three while also keep us in the pack in the bottom half, they are all big games but this one is massive mentally for the players imo.'
'Newcastle are a transformative club, but there's no doubt they are better under Howe's direction and the moneybags who now owns the club. We need to be at it from second one, no easing into this game, let them know that everything will be contested. Should be an interesting indicator as to what's possible for the Blades.'
'It will be tight.'
'Tonali and Isak drop to the bench, replaced by Almiron and Harvey Barnes… what a luxury to have lol.'
POST-MATCH
'And I got hammered for predicting 3-0.'
'To get anything from a top 4 team we need them to be off it
Unfortunately this is us off it, them on it
If you were to do a combined 11 from todays line ups, it would be all black and white.'
'I'm speechless! A complete and utter battering!!!'
'At least Wednesday were away in 1999.'
'My concern is that some of the players seem to be going through the motions. As it stands now, will we keep a clean sheet this season ?'
'And here's me thinking we might have kept it tight today.'
'I hope the refs f…ing happy.'
'it's not the ref. It's us. Totally unprofessional.'
'All those respectable 1 goal margin defeats resoundingly wiped out. Great work.'
'In over 60 years of following the Blades we have never conceded 6 at home. Appalling.'
'I thought I had seen some bad games and performances in my 66 years of following my Blades but this is on top of file in terms of humiliation.'
'Was always particularly worried how we might match up against Newcastle. They're physically excellent and a threat from set pieces but it's by no means their plan A. They're comprehensively superior in every area yet not quite the sort of team we'd get away with just shutting up shop against and preparing all week to keep the score down.'
'Was worried at half time. It's not like that little sh… Howe to declare at 4 or 5. But I never quite expected this!'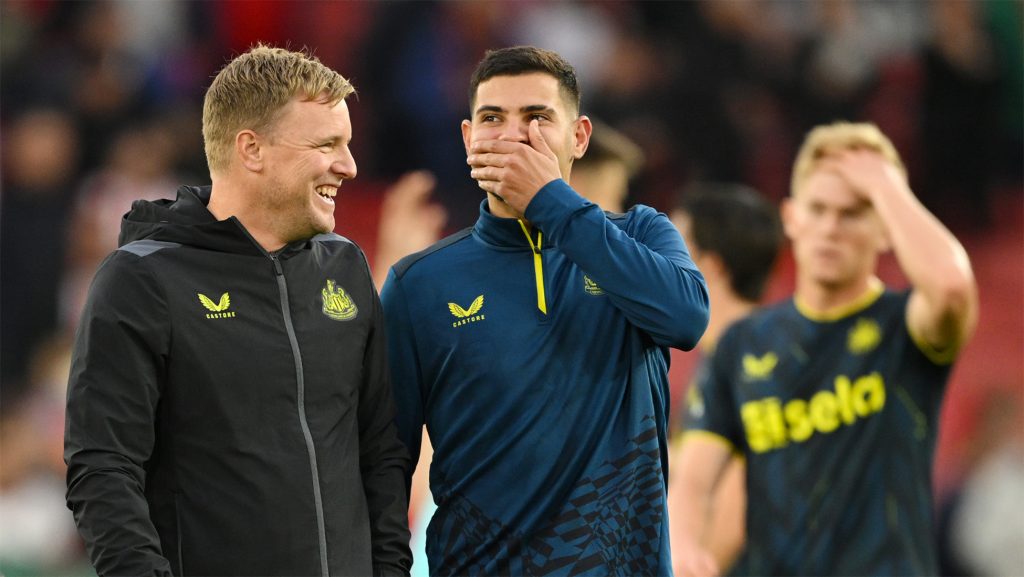 'One thing I didn't expect was hammerings. There's no excuse for this collapse
It's an embarrassment that will stain us for years.'
'Record defeat. Not fit to wear the glorious shirt.'
'Crazy that Gordon didn't even start this game, ran us ragged since coming on for Barnes.'
'Gordon. Absolutely outstanding. Could have won the game on his own.'
'I feel the most deflated since I started watching at 4 years of age and I am 70 now… this is history making of the worst kind.'
'No team should lose 0-8. End of.
No other United team has in 134 years.'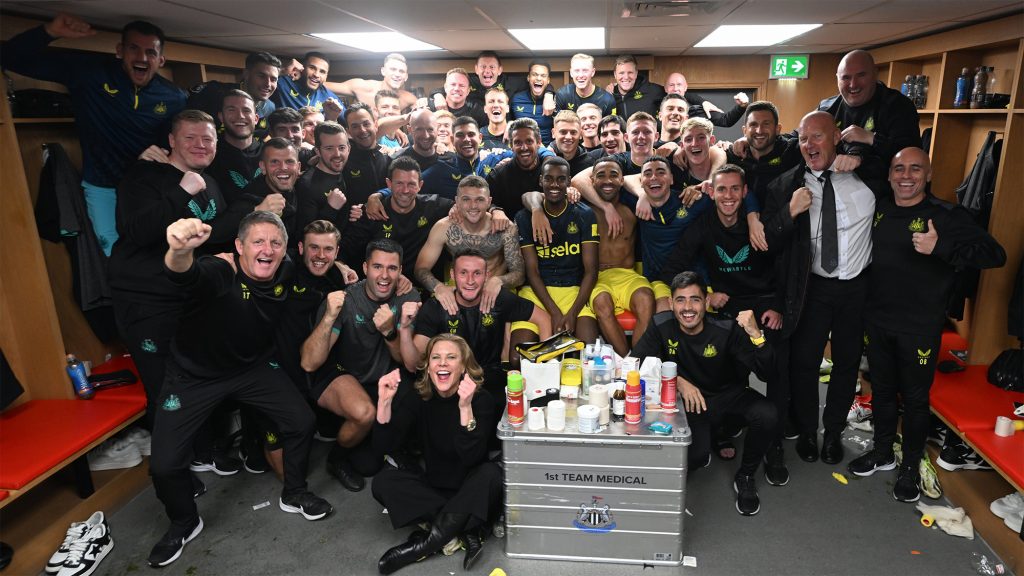 'A very hard watch tonight. Away in Greece so not all bad but 1 blade with 20 Geordies lapping it up you can imagine my evening!'
'I wonder how much Robinson's needless over the top challenge that led to the 3rd goal motivated Newcastle to keep going for the jugular.'
'Newcastle were not that good. We just gave up.
Against a team we could and should beat.'