Manchester City fans comments after losing to Newcastle United – Yes, they are as bitter as you hoped for
Manchester City fans have been reacting to Wednesday night at St James' Park.
The comments from them very much as good as you hoped for.
The off voice of reason but quite clearly so many other Manchester City fans finding defeat too difficult to take.
They have it all…
Bribed match officials, Newcastle kicking them off the pitch, bad luck, media against them, played a second team, Pep Guardiola wanted to lose, actually don't really care about losing…
Manchester City fans commenting via their Blue Moon message board after losing at St James' Park:
'Last few days has revealed how many spoilt w..kers follow City , a huge number of the Johnny come lately's can f… right off.'
'People are allowed express there views when we win or lose. Some go over the top when we win and some go over the top when we lose. How this team responds in the next few weeks with a severely weakened midfield will be much more important than a loss in the League cup to a better than average team that was allowed to kick and foul at will.'
'I don't care if I'm the only one, but I'm disappointed we lost, and are out of the cup. I don't see it as a blessing in disguise, or good in the long run, I don't see it as small fry or a cup we are better off not competing for, or any of the other mighty shouts. It is another trophy at the end of the day, one a fair portion of this squad hasn't won yet, gets the hunger on if won at that stage of the season. And more importantly, it is a great chance to play young and squad players and give them experience. So no, I'm not ambivalent about it, never mind happy.
All that said, it is football, Newcastle probably deserved it more than we did in that second half, it is a loss I accept and move on. Hopefully they turn the disappointment into more focus and drive.'
'For all our huff and puff at Newcastle we never carried enough of a goal threat, Alvarez on his own up front is not enough. Pep put a team out for going through the motions. Don't think Pep or anybody else would off been surprised by the result.'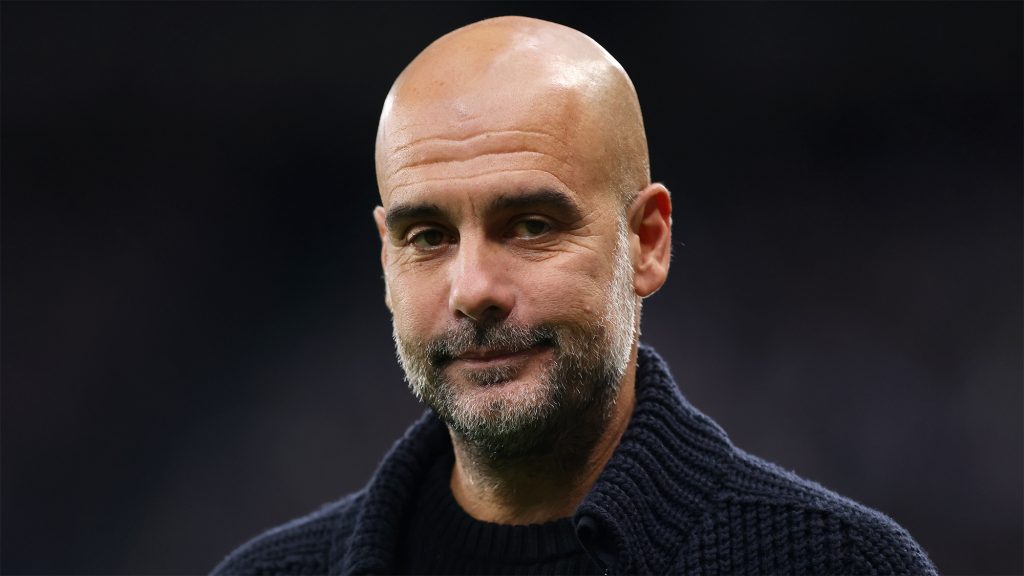 I'd prefer to go out now with a 1:0 loss against Newcastle, rather than the U21's getting hammered like Liverpool did, when they were forced to field a youth team against Villa a few year back.'
'The last two matches have seen managers send their teams out to try and kick our players off the pitch without any action being taken by the officials.'
'Not sure if the managers have deliberately sent out players to kick us off the pitch.
More like refs have allowed it.
Joelinton was getting stuck in for a good part of the match before he was eventually booked (ED: Joelinton wasn't booked, only Bruno and Tonali were for NUFC).'
'Don't really like moaning at games when we lose as it's that rare but god, that refereeing performance was one of the worst I've seen for a while. Called so many wrong challenges and looked like he wanted to avoid carding any Newcastle player.'
'Forest and now Newcastle are the most recent examples where referees have been slow to penalise such play whilst quick to yellow card City players for first "ordinary" fouls. Refs being lax to keep the game flowing (poor refs or bias or bent?) penalise City by not giving fouls and cards which leads to loss of control.'
'Newcastle realised they couldn't win a football match and turned it into something else for ten minutes, and fair doos got a result.
You won't hear me calling our young lads out for not being able to mix it with some of those Newcastle thugs.'
'The turning point of that game last night was when Anthony Gordon did that tackle early on in the second half! The crowd got lifted and you could sense that they were on it!
If ever there was an occasion of the 12th man influencing a game that was it!'
'I actually enjoyed the match last night, I felt we were really good in the first half, totally dominating the game, just a couple better passes off being a couple goals up.
2nd half, they brought on some more of the first team and the pressure paid off, however only just, I don't think they did anything particularly amazing.'
'Out of all the City games I've ever been to that is definitely the one where I cared least about the result. Losing is a blessing and Pep knew that so treated it like a pre-season friendly.'
'Gutted about the result, thought some of the players were really poor last night. Got back from Newcastle 4.10 am this morning no straight train back to Piccadilly, stuck in York for hour and half waiting on next train. Thought the city fans was excellent and that pub outside train station was absolutely buzzing.'
'How's the Phillips/Grealish bashing going on? Are the scapegoaters and withchunters a tad relieved yet?'
'1990-91 season Newcatle's average home attendance was 16,879, recording the lowest historic home attendance of 10004 against Oxford United. Attendances didn't pick up until Kevin Keegan arrived as manager sometime later.
When we were in the Third Division a few years later we still averaged almost double that attendance figure.'
'Had some Geordies working on a site near us shortly after the Shinawatra takeover. So they'd drink in our local.
When they heard we were blues they came over and started suggesting we were so alike as a fanbase. To a certain extent that's true, but one of the lads had to explain that we are f… all alike and didn't abandon the club when they needed us most (ED: Man City averaged 14,753at home in the 1964/65 season, had one home league crowd of 8,015. Season before had one home league crowd of 8,053. Then in 1987/88 had an average home attendance of 19,472).'
'The exit is not the issue here. The lack of chances when 1 down was embarrassing. Posters bleating on about changes ,second string etc are forgetting Newcastle made wholesale changes too. Grealish as a senior player was astonishingly bad, rubbish in fact. A few others not far behind. A few years ago we were delighted to win this trophy now like the red c..ts we are acting like it's a meaningless pot. That's not City.'
'Newcastle were bobbins as well because, like us, they made wholesale changes. That XI has never started before and probably never will again.'
'First time at SJP, had a great time.
Hope you stuff Man Utd.'
'Newcastle is a big City with ONE football club , we have to compete with the self proclaimed biggest club in the world in our city.'
'Pep had no intention of trying to win that game last night, what it turned out to be was a very useful training session for a number of the players.'
'MCFC have become too big for the Carabao cup .'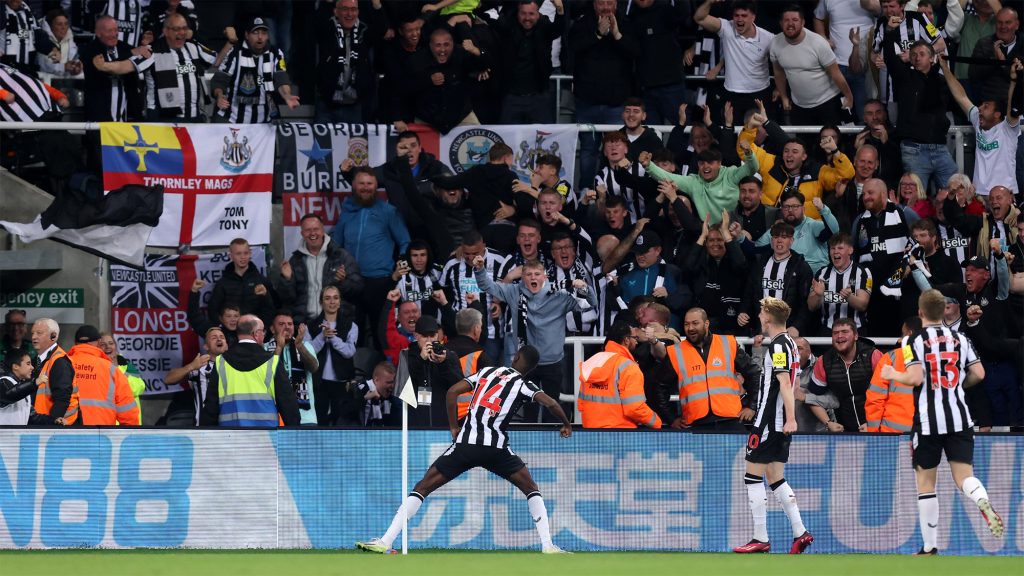 'Spoiled brats all over the shop at the moment.
Last night a real eye-opener to how some of our "new fans" will react when the trophies dry up in a few years, and how some of our "legacy fans" have become everything we used to make fun of United for.'
'Got beat away to a top 4 side, not sure why the media are making out akin to when Norway beat England, team was average, blaming individuals is lazy, also success has brought some absolute c..ts in to supporting our club, can't handle a defeat and lose their heads, City twitter is a cess pit.'
'Not too bothered about being out. The rest will do us good in the long run.'
'We had a nice evening out anyway in Newcastle and another great chinese in a little cafe we found in chinatown last season.
Good luck to Newcastle in the tournament. I'd be quite happy if they won it because I know what it feels like to win a trophy after decades without.'
'Newcastle players limped off that pitch, including Guimares (their best player) and no doubt they'll be counting the cost in their next few games, Howe rolled the dice to win a LC 3rd round game, mainly because we were so dominant and they were at home, his hand was effectively forced, it's why Pep looked so bemused with their tactics, and remonstrated with their bench.'
'I'm not happy we lost, but like many of us I actually expected it.
Given our priorities, our small squad and our injuries its not the worst game to lose. And if you are going to go out of a cup the earlier the better.
Good luck to the Barcodes and hope they go on to win it.'
'Could you ask your lot to put their foot in against Man Utd too and venture out of your own half? You generally roll over and have your tummy tickled by them.'
'Losing at Newcastle in a third rate trophy is quite palatable and the headlines easily ignored , hope the Barcodes enjoy their day in the sun and the hero worship , they dont get many.'
'Newcastle want this cup. Look at the team they put out.
We didn't put out regular first-teamers.'
'Newcastle need to win a trophy as soon as possible, just like we did when the Sheik first took over, the longer it takes , the harder it will become.'
'So this morning my gut feeling is the Carabao Cup has become a bit of a farce. It's a competition for the desperate now isn't it !?!?'
'Sad to see how many spoilt fans there are on here. The amount we have won in the past few years and after one loss people are saying some of our top level players are 'championship quality' and need to get out of the club.'
'Needed some muscle in second half but Kovacic and Phillips seemed to disappear, leaving the young lads to get kicked all over the place. Disappointing.'
'Anyone who watched the game can see the difference in Newcastle attitude between the two halves. It was night and day.
Couldn't get near us in the first half and well out of the game….unfortunately we couldn't take advantage.
Half-time, Howe has a word with the ref……asks "Can we kick them now?" Ref agrees and the rest is history. Despite that hustle and bustle of the first 15mins of the 2nd half and the mistake for the goal…..they weren't really that good.
I think the new found energy shocked us for a bit and the fact the ref gave us nothing (or them yellows) played in the the Barcodes hands.'
'Literally a game of two halves. Bossed the first half, bullied the second. They probably deserved to win. I don't think pep wanted it that much, but you can tell he hated losing.
Can't dislike the Geordies at all and I hope they win it now and batter the rags. I like Eddie Howe. I reckon if he was Spanish or whatever people would think different of him. We have a strange relationship in this country with English managers, everyone seems to see them as boring. I think he will win them a trophy sooner rather than later and you can see he's a decent coach by how some of the players he has have become so much better since he took over.'
'Newcastle didn't turn up 1st half but bringing on Guimaraes and Gordon flipped the game on its head, and they picked up the tempo which had the desired effect.
Joelinton is a bully who should have had multiple bookings, it was so obvious.
The ref looked like he had taken a bung from the barcodes.'
Stats from BBC Sport:
Newcastle 1 Manchester City 0 – Wednesday 27 September 8pm
Goals:
Newcastle United:
Isak 53
Manchester City:
(Half-time stats in brackets)
Possession was Man City 67% (70%)  Newcastle 33% (30%)
Total shots were Man City 10 (6) Newcastle 6 (1)
Shots on target were Man City 2 (1) Newcastle 4 (1)
Corners were Man City 7 (6) Newcastle 4 (1)
Referee: Chris Kavanagh
Newcastle United:
Pope; Livramento, Lascelles, Dummett (Schar 90+4), Targett, Tonali (Anderson 90), Miley (Bruno 45), Hall (Gordon 45), Murphy, Isak (Almiron 62), Joelinton
UNUSED SUBS:
Karius, Trippier, Ritchie, Manquillo
(Pep Guardiola was out-thought by Eddie Howe – Read HERE)
(Carabao Cup fourth round draw – Newcastle United get Manchester United – Read HERE)
(Newcastle 1 Manchester City 0 – Instant NUFC fan / writer reaction – Read HERE)
(Newcastle 1 Manchester City 0 – Match ratings and comments on all of the NUFC players – Read HERE)